Meet the world's first apron designed to feature cooking chopsticks - the perfectly rowdy addition to any home cook's kitchen 🔥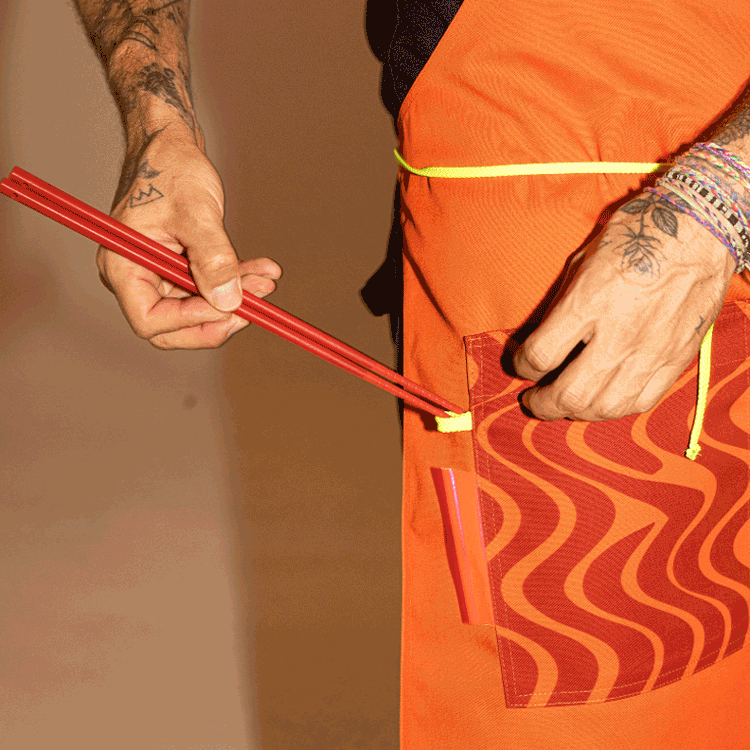 Meet the Ultimate Kitchen Tool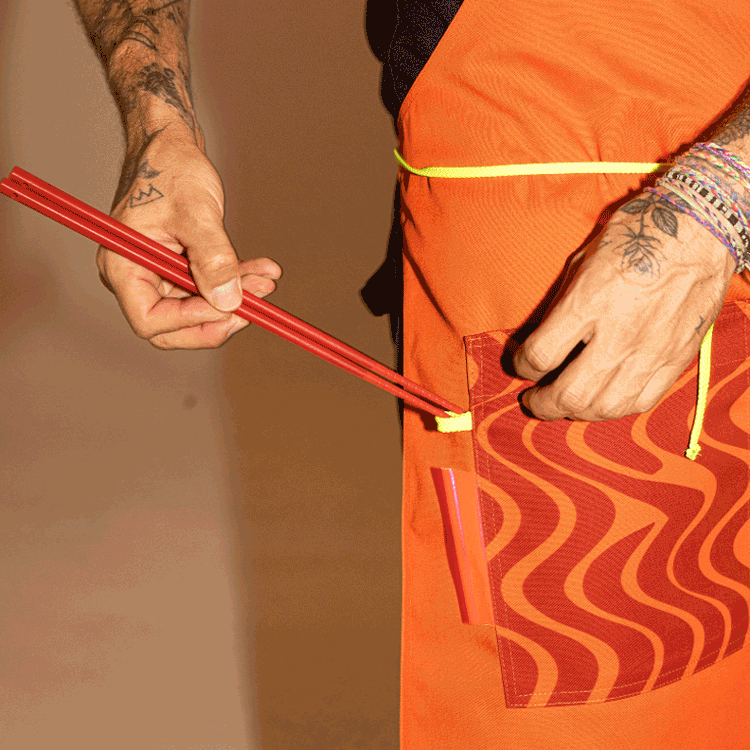 The Tilit x Omsom Rowdy Chef Apron is the world's first apron designed specifically to hold cooking chopsticks 🥢
Fun fact: they first date back to 5000 years ago in China. Early versions were actually bronze! Cooking chopsticks are traditionally longer than normal dining chopsticks, so that you can put some distance between yourself + the hot flame! They're incredibly versatile - they can be used to whisk, flip, stir, saute, + grab!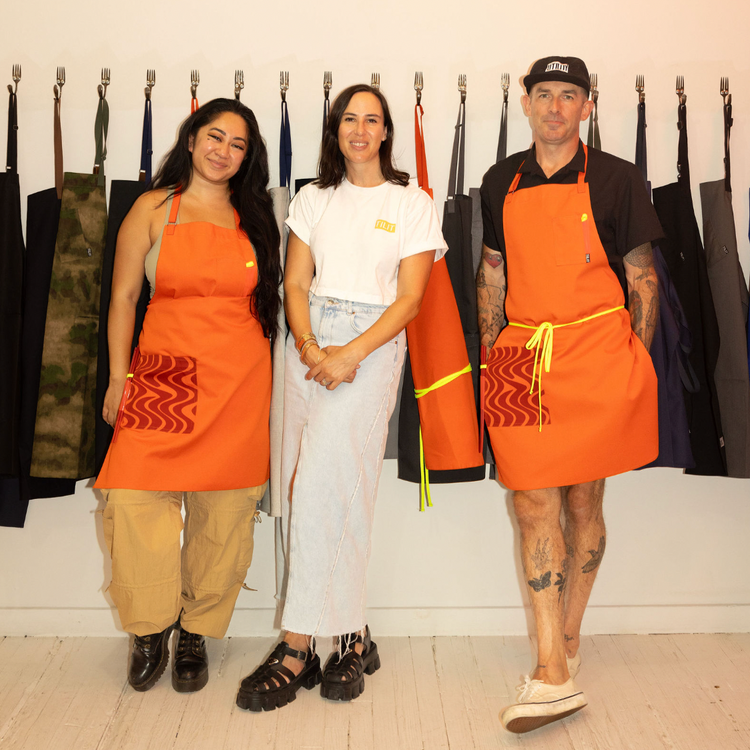 A rowdy partnership forged in NYC
Tilit x Omsom
TILIT is a love letter to the hospitality industry - crafting expertly built, beautifully designed, + hyper-functional workwear for the kitchen. Founded by husband-and-wife team Alex McCrery + Jenny Goodman, the Manhattan-based TILIT is now a beloved in restaurants and kitchens around the nation!
As an unapologetic Brooklyn-based food brand, we couldn't think of a better partner to craft an apron that not only feels proud + loud, but also centers an undeniably Asian cooking tool in a radical way 💪🏽
Welcome to Our House
@cylovesfrogs

@peggyeats

@deyasdishes

@platedbykrystal

@trinhdoesthings