This bold shaker set is for those who know that MSG belongs on every American dining table 💪🏽
Shake it Up
We're setting the record straight about this 100% safe, damn delicious ingredient with Omsom's limited-edition 'IYKYK' Shaker Set.
This trio of colorful shakers is a rowdy declaration that MSG deserves a spot in everyone's kitchen, right next to salt + pepper 🧂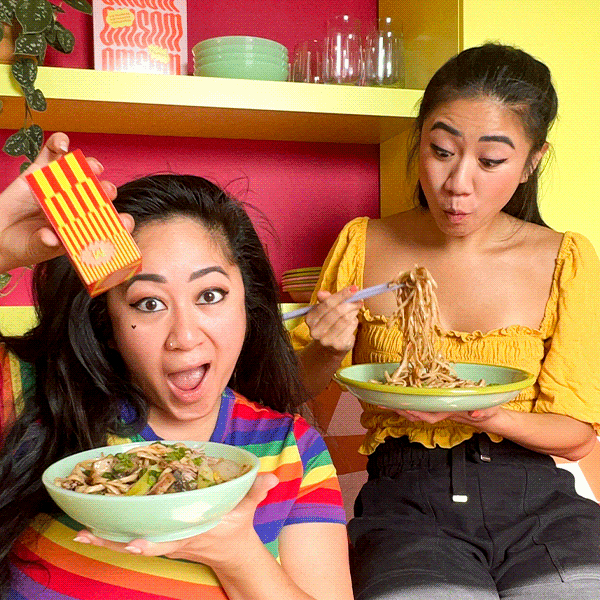 WE STAN MSG
PROUD + LOUD FOR MSG
For decades, MSG has been popularized as a "dirty" ingredient. To us, the hatred towards it represents something much bigger; it's a vehicle for anti-Asian xenophobia that conveniently "others" our cuisines + communities.
As a proud + loud Asian food brand, we're meeting the MSG slander head on with a defiant middle finger!
SO CUTE!
These spices are literally a conversation starter when I welcome guests into my home.
They're amazing quality, bright and fun! I love home decor that serves as useful items. Best of all, these cute containers are refillable so you can use them over and over again!
MSG for the Win!
Thank you for introducing me to the wonderful world of MSG. The set is amazing and a complement to my Omsom sauce starters and other goodies like hot chili oil.
In Love!
I got my set yesterday and not only does it look so cute on my table, the MSG will be a game changer in my cooking!
obsessed
these are so beautiful -- even prettier in person!!
Welcome to Our House
@cylovesfrogs

@peggyeats

@deyasdishes

@platedbykrystal

@trinhdoesthings