How to Make
Equipment
Ingredients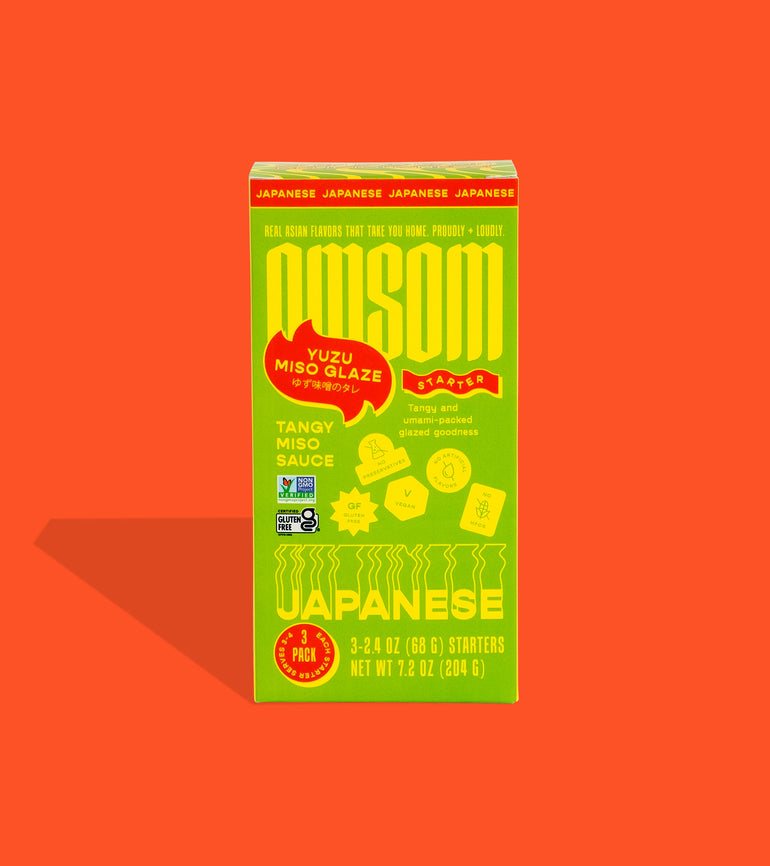 ½ Ib. dried spaghetti noodles
3 scallion stalks, sliced thinly (reserve some for garnish)
5 garlic cloves, roughly chopped
4 tbsp. butter
1½ cup parmesan, shredded
egg yolk (optional)
roasted seaweed, crushed (optional)
ricotta cheese (optional)
salt and pepper to taste
Instructions
Recipe from community member, Hanna (@hanseabright).

Let's get cooking!

In a pot of water, add a few generous pinches of salt and bring to a boil. Cook noodles until al denté, strain, and reserve 1 ½ cup water.
Add butter to a pot over medium heat. Toss in garlic and stir to cook until soft, about 3-4 minutes.
Add Omsom sauce and 1 cup pasta water, stir and bring to a simmer.
Add strained noodles and stir to combine.
Once sauce has reduced by half, fold in parmesan and scallions. Add more pasta water if necessary.
Turn off heat and season to taste with salt and pepper.
Serve in a bowl and garnish with scallions, roasted seaweed, ricotta, and egg yolk.
You're done. Enjoy!