How to Make
Equipment
Plastic wrap
Mixing bowl
Frying pan
9x9 rimmed pan
Glazing brush
Ingredients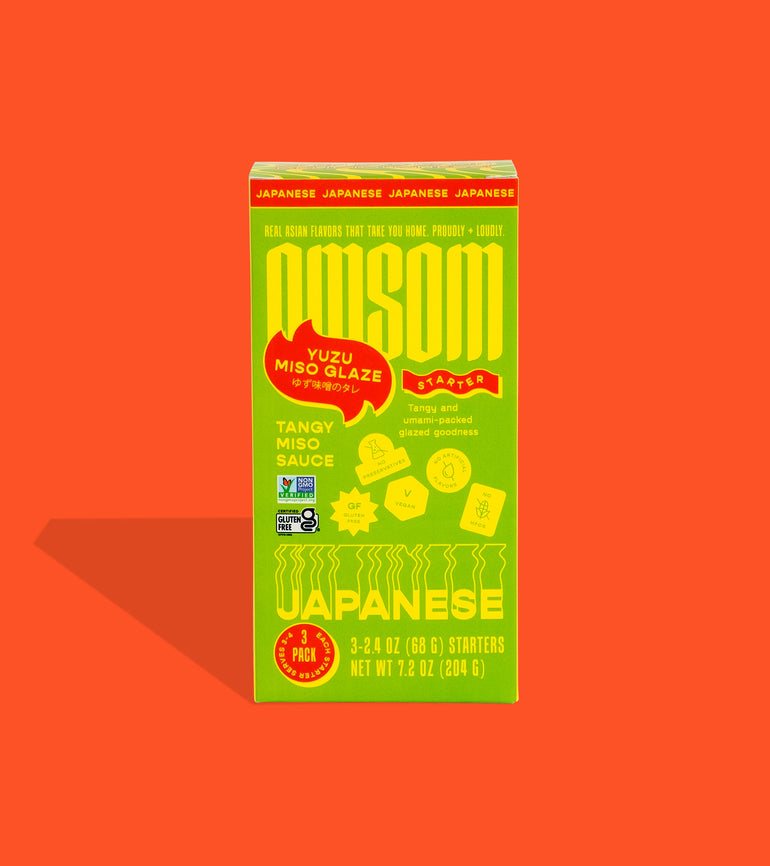 1 ½ cup short grain rice, cooked
½ cup carrot, shredded
½ cup green cabbage, shredded
1 egg
1 seaweed sheet
2 tbsp. neutral cooking oil
Instructions
Recipe from community member, Hanna (@hanseabright).

Let's get cooking!
In a bowl, combine carrot, cabbage, egg, and rice.
Line 9x9 rimmed pan with plastic wrap and place rice mixture on top. Layer with another piece of plastic wrap.
Press down on rice mixture with the bottom of a cup into an even, thin layer. (Pro tip: the harder you press, the more rice pancake will keep together while cooking!)
Use a medium size cup to cut out circles and refrigerate the rice before frying to keep it's shape.
Heat oil in a pan on medium heat.
Grill each side of the rice pancake until lightly golden, about 4-6 minutes.
Brush the Omsom sauce on each browned side and fry again until crispy.
Garnish with sesame seeds and wrap with 2 inch strip of seaweed.
You're done. Enjoy!