How to Make
Equipment
Pan
Bowl
2 forks
Cutting board
Ingredients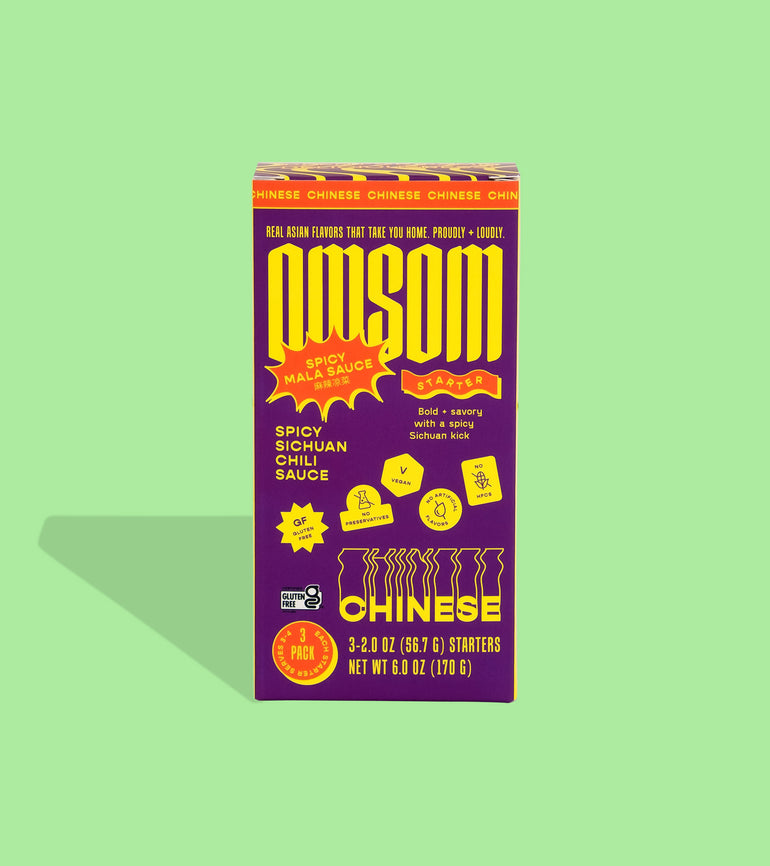 3/4 Ib. chicken breast, shredded
4 scallions, sliced thinly
1 red pepper, diced
1 cup mozzarella, shredded
8oz cup cream cheese, softened
2 tbsp. butter
Wonton wrappers
Salt and pepper to taste
Instructions
Recipe from community member, Hanna (@hanseabright).
Prep your chicken!
Season chicken with salt and pepper, then sear in a pan over medium heat. Cook for ~4 min or until browned, then turn over and sear for another ~4min. (Pro tip: salt 30 min in advance for the most juicy chicken!)
Add Omsom sauce to pan, coating the chicken. Continue to cook on low, covered, for ~8 more minutes. Let chicken cool then shred– don't discard drippings!
Let's get cooking!
In a bowl, add shredded chicken + pan drippings, scallions, red pepper, cream cheese, mozzarella, and salt and pepper to taste.
Place ~3 tbsp. chicken mixture in an oval shape on the wrapper and roll until tight, sealing the edges with water to keep contained.
Air fry for 4 min at 375F, then flip and fry for another 4 min, or until crispy.
Enjoy!