Equipment
Ingredients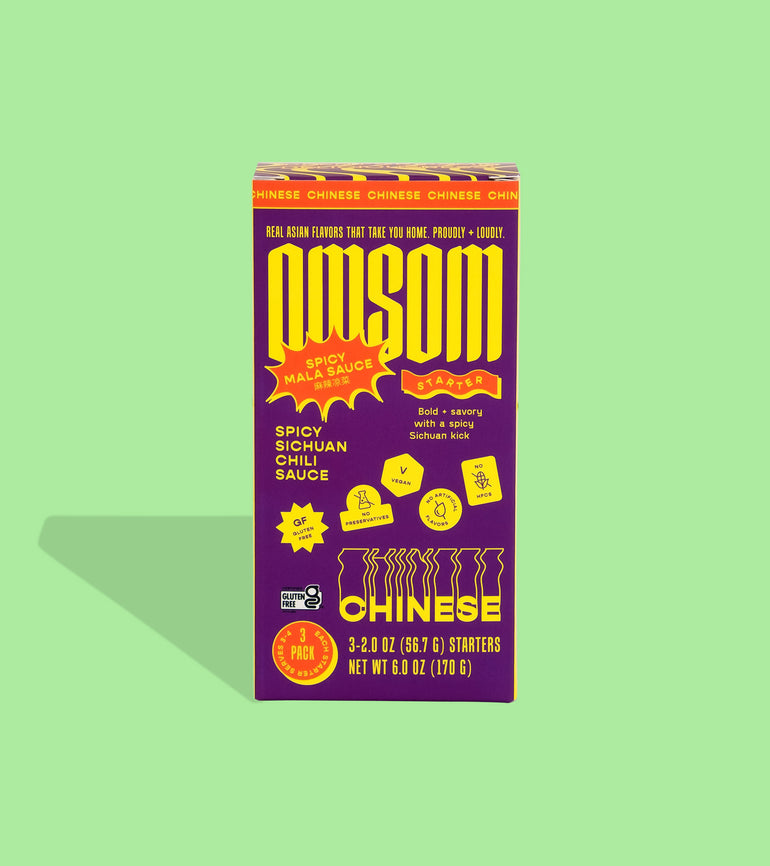 4 eggs
6 tbsp. feta cheese
1.5 tbsp. neutral cooking oil
2 scallion stalks, thinly sliced (optional)
Sesame seeds (optional)
Serve with:
For a scrumptious breakfast wrap, layer eggs on top of a scallion pancake. Alternatively, simply serve with rice for a delicious meal!

Instructions
Let's get cooking:
Mix Omsom sauce with half a tablespoon of oil. Stir to mix well.
Heat oil in a pan over medium-low heat. Once hot, add a handful of feta into skillet + drizzle with Omsom mixture.
Crack eggs into skillet carefully, keeping yolks intact. Cook undisturbed for 5-6 minutes to your liking. (Pro tip: use medium-low heat to prevent overcooking whites before yolks set!)
Once done to your liking, take off heat and serve immediately. Garnish with scallion + sesame seeds.