Equipment
Ingredients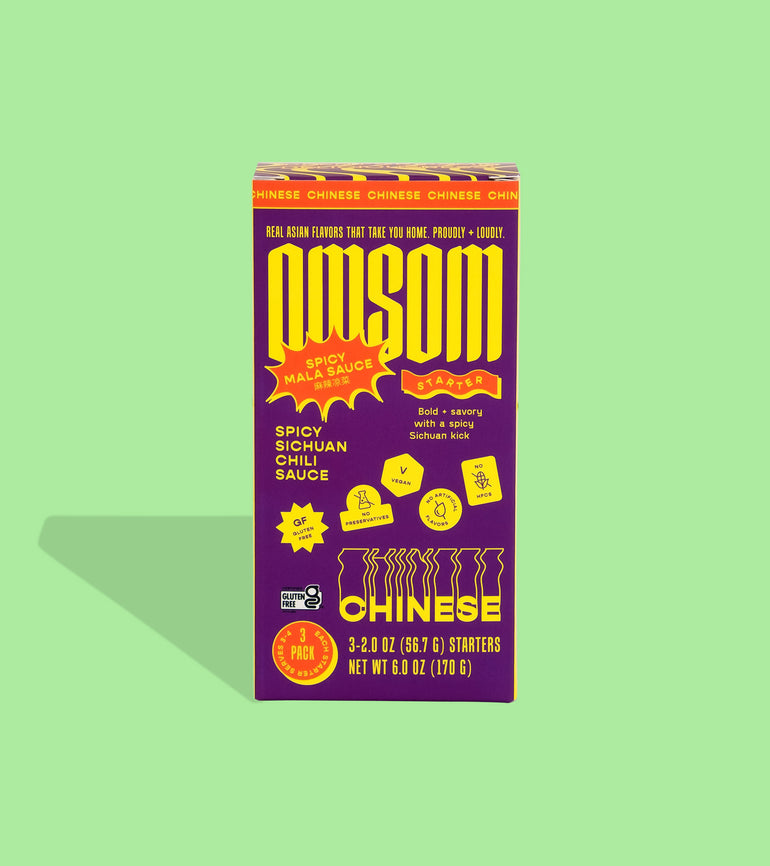 Omsom Spicy Mala Starter
2 scallions, sliced
15 sheets rice paper
1 ½ tbsp. soy sauce
1 ½ tbsp. sesame oil
Sesame seeds (optional)
Cilantro (optional)
Instructions
Prep your noodles!
Working in batches of 3, stack rice paper sheets + soak in hot water for 1-2 minutes, pushing the rice paper under the water. (Make sure there are no air bubbles!)
Place rice paper sheets on a cutting board and slice into thick noodles.

Let's get cooking!
Mix Omsom sauce, soy sauce, sesame oil, and scallions in a bowl.
Add rice paper noodles and toss to combine. Add more soy sauce to taste. Garnish with sesame seeds + cilantro (optional).
Enjoy!