How to Make
Equipment
Ingredients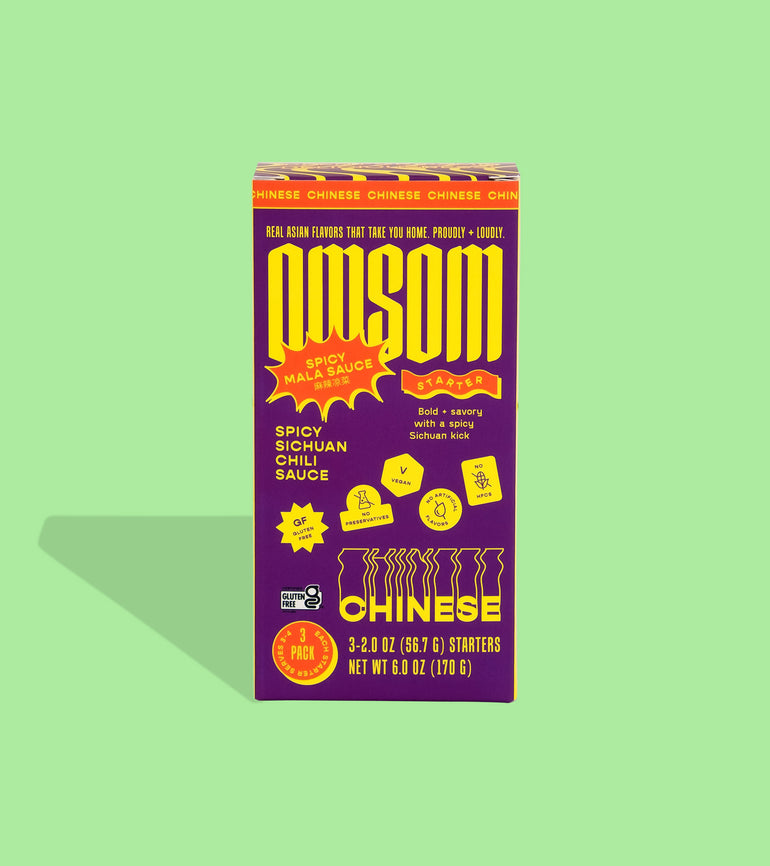 1 Omsom Spicy Mala Sauce
½ lb. lobster
1 tbsp. salted butter
1/4 cup Japanese mayonnaise
Sesame seeds
Scallions for garnish
Instructions
Recipe from community member, Ceilena (@ceilena).
Let's get cooking!
Melt butter in a saucepan over low heat.
Take half a spoon of melted butter and spread all over buns.
Toast the buns in a small pan over medium-low heat until golden brown, about 1 to 2 minutes per side.
Remove the toasted buns from the pan and place them on a plate.
In a bowl, mix Omsom sauce, mayo, and gently stir in lobster.
Fill each bun with a quarter pound of lobster meat.
Sprinkle scallions evenly on top of each roll.
Enjoy!