How to Make
Equipment
Ingredients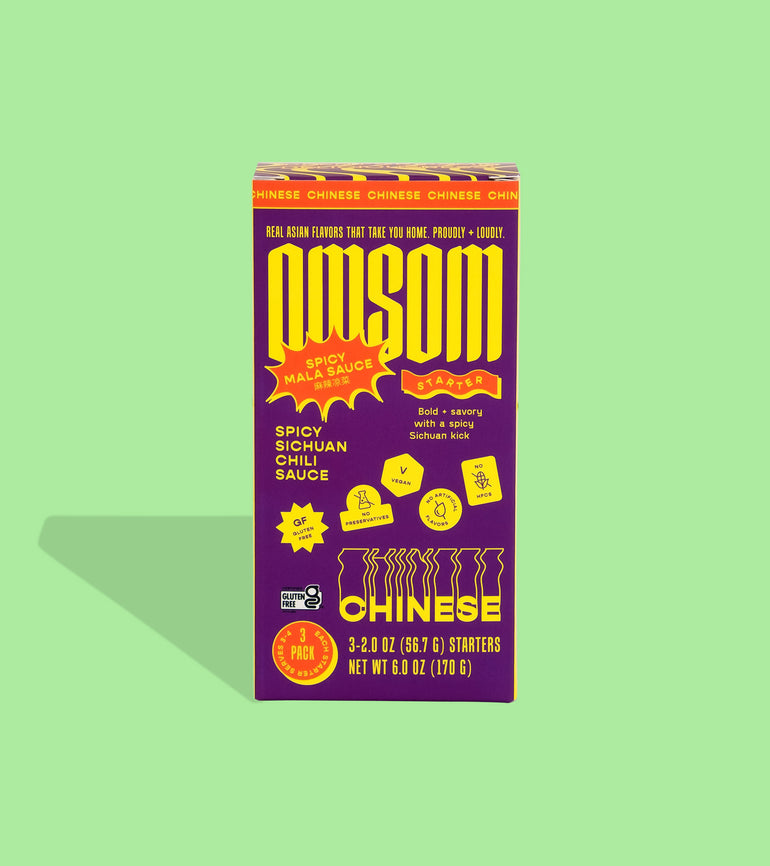 12 eggs
½ cup soy sauce
1 cup dark soda
5 scallion stalks, 3 cut into 2'' pieces and 2 thinly sliced
2 1/4-inch-thick slices of peeled ginger
Sesame seeds (optional)
Instructions
Air-fry your eggs!
In the air-fryer: air-fry your eggs for 12 minutes at 275°F, carefully remove from tray and immediately submerge in an ice bath for 10 minutes.
Once completely cooled, remove eggs from ice bath, peel, and set aside.
Let's get cooking!
Using caution, make shallow cuts vertically throughout eggs (try not to cut too deep into the yolk).
Heat oil on medium skillet. Once hot, pan-fry egg egg until browned on each side.
Add scallion, ginger slices, soy sauce + soda. After the mixture comes to a simmer, add the Omsom sauce and simmer covered for five minutes. Then, flip the eggs and simmer uncovered for another five minutes, or until the sauce has reduced to about a third of its original volume!
Remove from heat. Garnish with sesame seeds and thinly sliced scallions and serve. Enjoy!