Equipment
mixing bowl
frying pan
kitchen knife
cutting board
Ingredients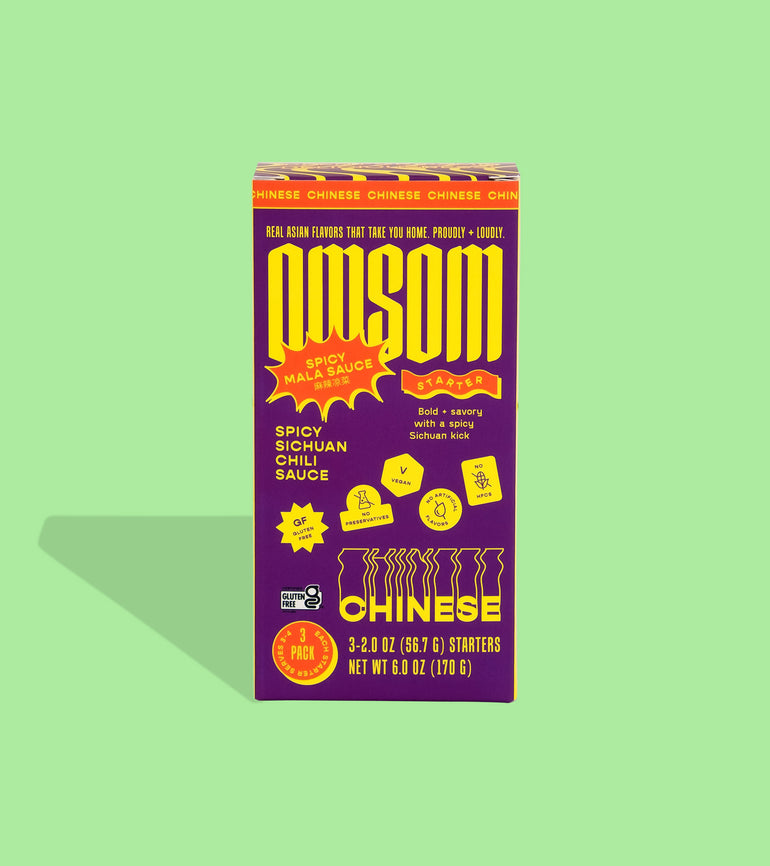 ½ Ib. shrimp, peeled, deveined, and minced
6 slices Japanese milk bread, crusts removed
2 scallions, finely chopped
1 egg, white and yolk separated
1 tbsp. salt
½ lime, juiced
1 tbsp. honey
4 tbsp. White sesame seeds, roasted
1-2 cups neutral oil (for frying)
Serve with:
Serve with dipping sauce!
Instructions
Recipe from community member, Hanna (@hanseabright).

Prep your shrimp!
In a bowl, add shrimp, scallions, egg white, salt, and approximately half of Omsom sauce. Mix well.
Make your dipping sauce!
Combine lime juice, honey, and remaining Omsom sauce in a small bowl.
Let's get cooking!
Spread 3 tbsp shrimp paste onto bread, then top with another slice.
Brush egg yolk on bread, coating evenly on both sides. Then sprinkle sesame seeds on both sides, until the bread is covered in sesame seeds.
Heat oil in a pot to 350 degrees, or until it shimmers. Fry shrimp toast for 4 minutes. Turn over and fry the other side for 3 more minutes.
Let cool and enjoy!