How to Make
Equipment
wok or skillet
medium pot
Ingredients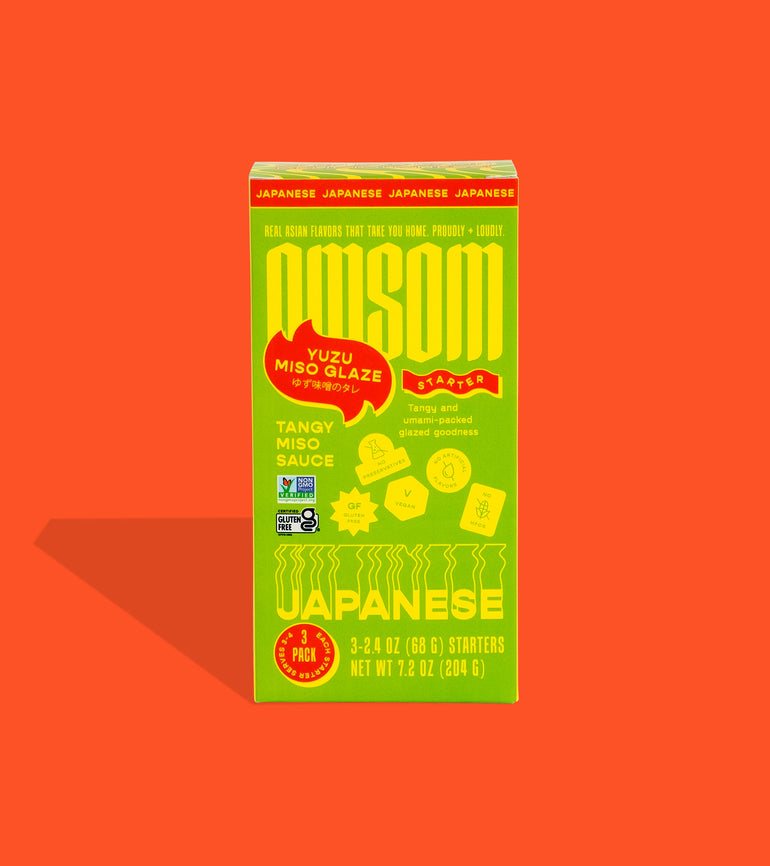 1 package sweet potato noodles (250g)
1 medium red bell pepper, halved + sliced thinly
1 small carrot, halved + sliced thinly OR sliced into matchsticks
1 medium onion, sliced thinly
3 scallion stalks, cut into 2 inch long pieces
6 mushrooms, fresh or rehydrated
1 large handful of baby spinach
1 tbsp. neutral oil
1 tsp. sesame oil
sesame seeds
2 tbsp. soy sauce

Instructions
Recipe from community member, Ceilena (@ceilena).
Let's get cooking!
Boil sweet potato noodles in a large pot according to the package instructions. Drain and rinse under cold water.
Add sesame oil to the noodles, and then use scissors to cut them (roughly 3-4 times).
Combine soy sauce and Omsom sauce in a small bowl.
Heat a large skillet or wok over medium high heat. Pour cooking oil in. When oil is hot and shiny, saute onions for 1 minute. Add mushrooms, red bell peppers, and carrots and cook for another minute. Add scallions and fry for 1 more minute.
Turn down heat to low and add noodles, spinach, tofu, and sauce. Toss well.
Garnish with toasted sesame seeds + enjoy!