How to Make
Equipment
Ingredients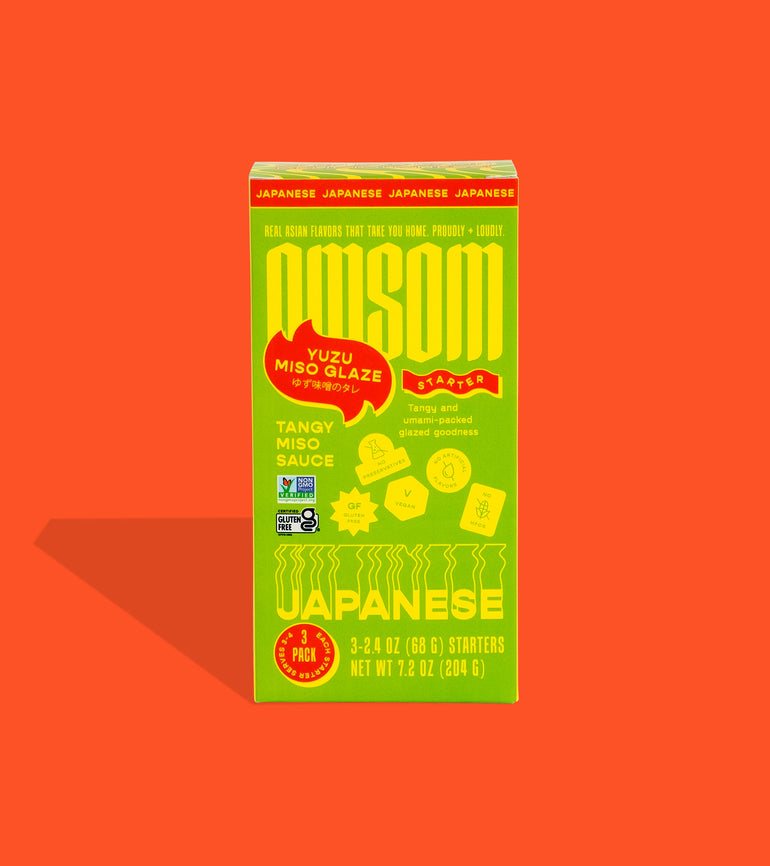 1 Omsom Japanese Yuzu Miso Glaze (5 tbsp)
2 cups cooked sushi rice
1/2 lb sushi grade ahi-tuna + salmon
2 tbsp soy sauce
2 scallion stalks, thinly sliced
Sesame seeds
Serve with:
Serve with soy sauce or spicy mayo!
Instructions
Recipe from community member, Ceilena (@ceilena).
Heat small waffle maker and grease it with cooking spray.
Divide the rice in half and fill the waffle maker with one portion. Cook until crispy. Repeat with the other half and set the rice waffles aside.
Toss the salmon in Omsom sauce and the tuna in soy sauce

Assemble the waffles by layering tuna, salmon, cucumber, and avocado cubes in the waffle holes.
Finish with sesame seeds and green onion!