How to Make
Equipment
Oven
Parchment paper
Medium baking sheet
Fork
Ingredients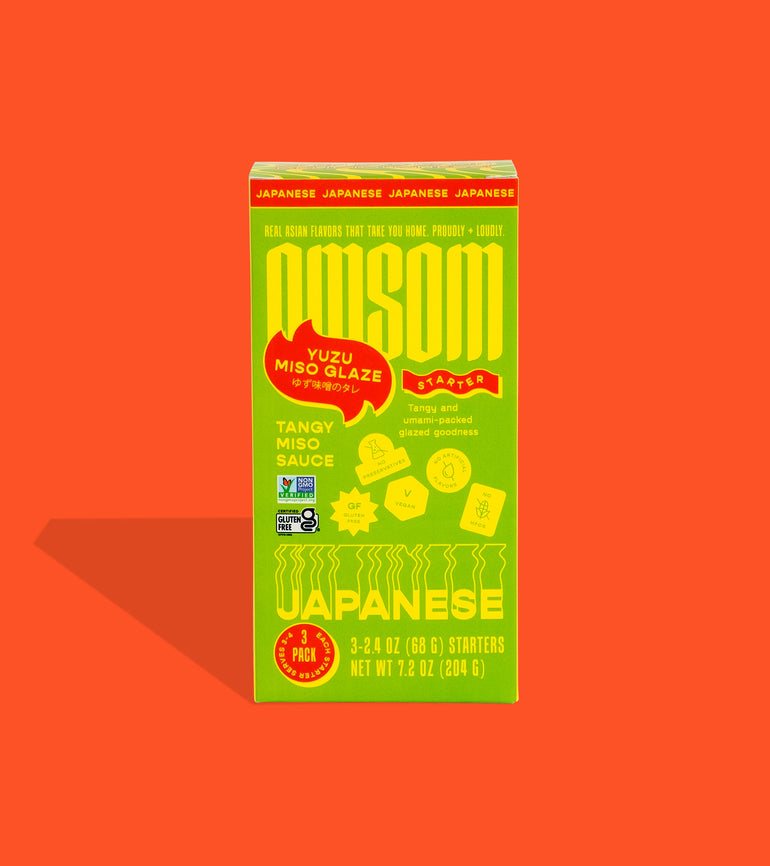 1 sheet of frozen puff pastry, cut into 6 squares + thawed
8-10 slices sliced prosciutto
1 shallot, sliced in rounds
½ cup sliced brie cheese
Salt and pepper to taste
Olive oil
1 egg
Instructions
Recipe from community member, Ceilena (@ceilena).
Let's prep:
Preheat oven to 400°F.
Bring puff pastry to room temperature.
Beat an egg for egg wash and set aside.
Let's assemble:
Place parchment paper on a baking sheet.
Drizzle olive oil (roughly ½ tbsp.) and Omsom sauce (roughly 1 tbsp.) on the parchment.
Add shallot slices (2 per pastry), salt, pepper, slice of prosciutto, and cheese.
Place puff pastry sheet on top and fold tightly.
Use a fork to press down and create holes on the top.
Repeat with remaining puff pastry.
Let's get cooking:
Brush the tops of the pastries with egg wash.
Sprinkle more shredded cheese on top.
Bake at 400°F for ~15-20 minutes, until golden brown.
Remove from oven and let cool for a few minutes.
Flip over with a spatula. Enjoy!