Equipment
Ingredients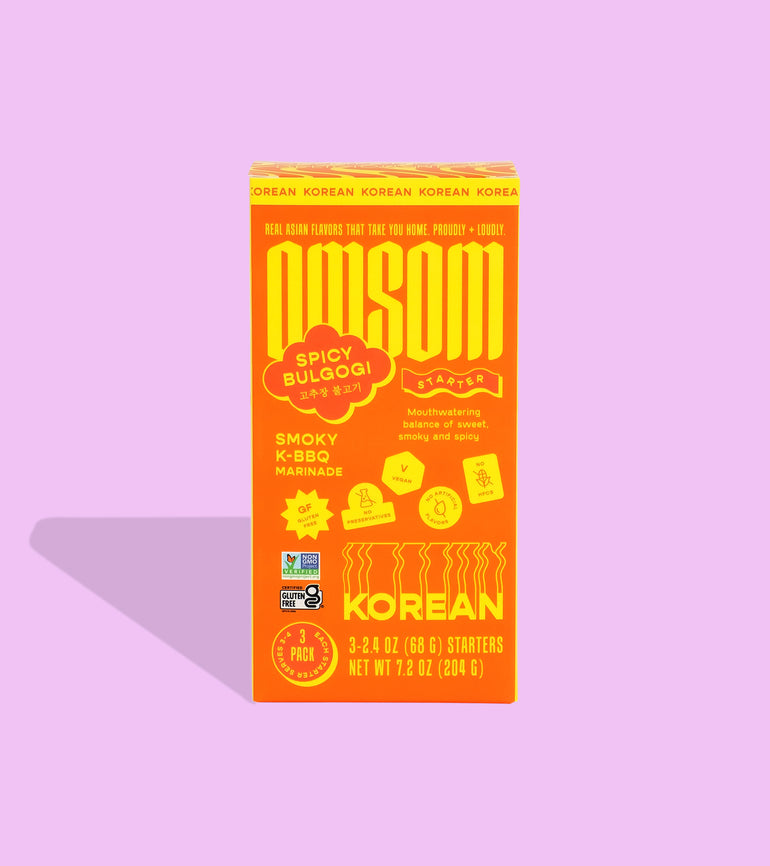 3 ears corn on the cob, husks and silk removed
1 tbsp. neutral oil
½ tsp. salt
Instructions
Let's get cooking:
In a microwave safe plate or bowl, place corn with ½ cup water. Microwave for 2 minutes.
Let corn cool for 5 minutes. Once cool enough to handle, cut corn in half lengthwise. Stand the cob upright, then cut through the core of the cob into quarters. Repeat for each corn cob.
Preheat the Air Fryer to 375 degrees F.
Mix Omsom Starter with oil, then brush over corn ribs, lightly season with salt, then place ribs in Airfryer basket, keeping them ½ an inch apart and working in batches. Fry each batch for 8 minutes, checking halfway through, or until caramelized and fragrant.
That's it! Serve immediately and enjoy as an appetizer or snack.