Equipment
Ingredients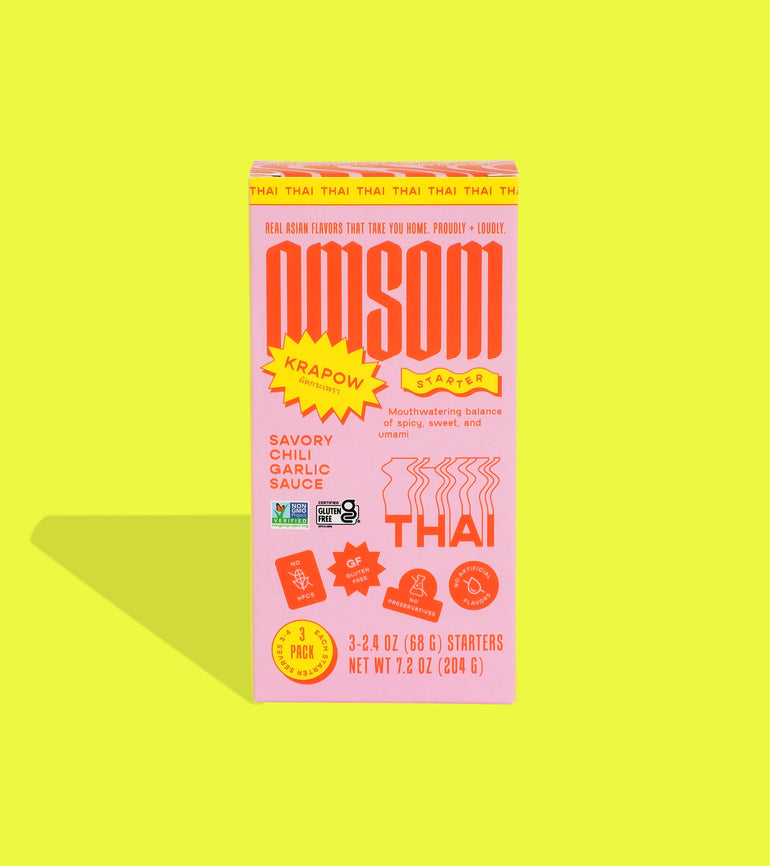 3 Ib. small chicken
2 tsp. salt
2 tbsp. unsalted butter, room temp
1 lime, sliced in quarters
¼ cup cilantro, chopped (reserve for garnish)
Instructions
Prep your chicken!
Mix half of Omsom sauce, butter, and salt in a bowl. Pat chicken dry and marinate with mixture, making sure to marinate under skin.
Let's get cooking!
Preheat air fryer to 350F. Place chicken breast side up in an air fryer and cook for 30 min, then flip and cook for another ~30 minutes until a meat thermometer reads 165F. Glaze with remaining Omsom sauce and cook for 2 more minutes.
Let rest for 5 minutes. Garnish with cilantro and lime slices. Enjoy!