How to Make
Equipment
Ingredients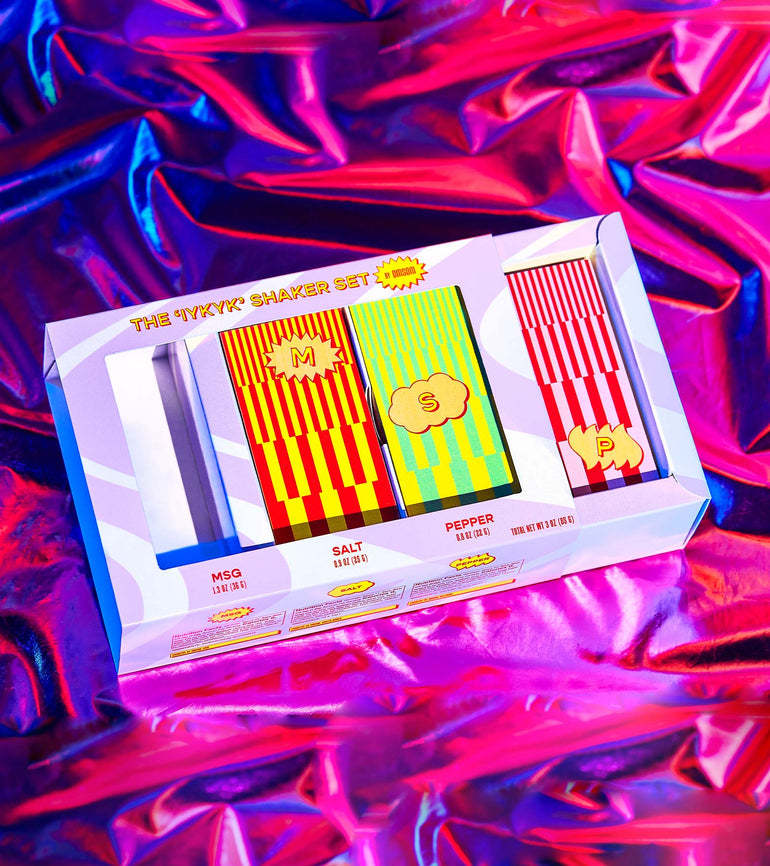 The 'IYKYK' Shaker Set
$85
2 avocados, sliced thinly
4 eggs
4 slices sourdough bread
4 tbsp. mayo
1 garlic clove, peeled and cut in half (optional)
Instructions
Recipe from community member, Hanna (@hanseabright).

Prep your toast!
Spread ½ tbsp. mayonnaise on each side of bread.
Set a pan over medium heat and toast each side of bread until golden brown, approximately two minutes.
Optional: rub top side of toast with cut end of garlic.
Fry eggs in pan, being careful not to break the yolks. Cook undisturbed for 5-6 minutes or until cooked to your liking. (Pro tip: keep the heat on medium-low while frying so that your whites don't overcook before your yolks set!)
Let's assemble!
Top toast with avocado, fried egg, and sprinkle with MSG + black pepper. Drizzle Omsom sauce on top.
Enjoy!