Equipment
large cookie sheet
chef's knife
bowl
Ingredients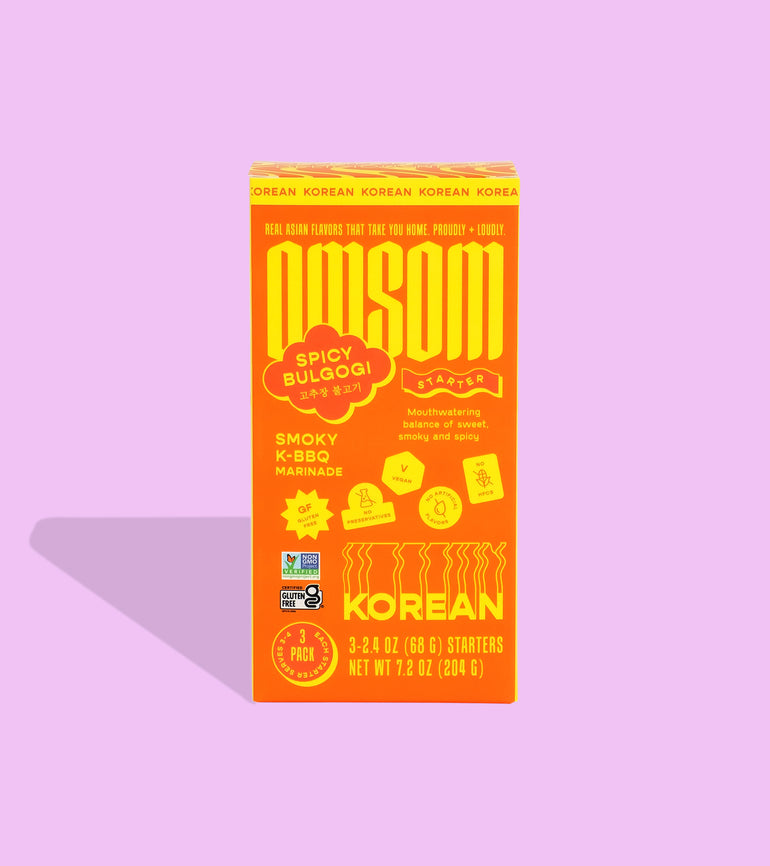 1 double cream brie wheel
2 sheets puff pastry
4 tbsp. softened butter
1 egg
1 tbsp. water
crushed macadamia nuts (optional)
1 Asian pear of your choosing (optional)
Serve with:
Open melted brie with a spoon and enjoy as is! Pull off pastry twists as desired and dip into center of melted brie.
Mix it up: Add remaining spread and top with sliced Asian pear and macadamia nuts.
Instructions
Let's assemble:
Unwrap your double cream brie and score one flat side of the wheel.
Unroll puff pastry and lay the first layer out on a cookie sheet. Place brie in the middle of the pastry, scored side up.
Mix your Omsom starter with softened butter and spread a thin layer around brie. Reserve the remainder of spread.
Place second layer of puff pastry on top and seal two layers together.
Lightly score pastry on top of brie with a crosshatch pattern.
Slice puff pastry starting ¼ inch from brie moving outwards from the center to the perimeter of pastry. Pastry should look like a lion's mane.
Carefully lift and rotate individual pastry pieces clockwise to form puff pastry twists. Go all the way around until each piece has been twisted.
Make an egg wash by beating an egg and water in a bowl, brush all over pastry.
Let's get cooking:
Bake for 30 minutes at 350°F.
Remove from heat and present on a dish or cutting board. Serve immediately + enjoy!