Equipment
small and large bowl
medium pot
chef's knife
strainer
cutting board
bowls for plating & cutlery
Ingredients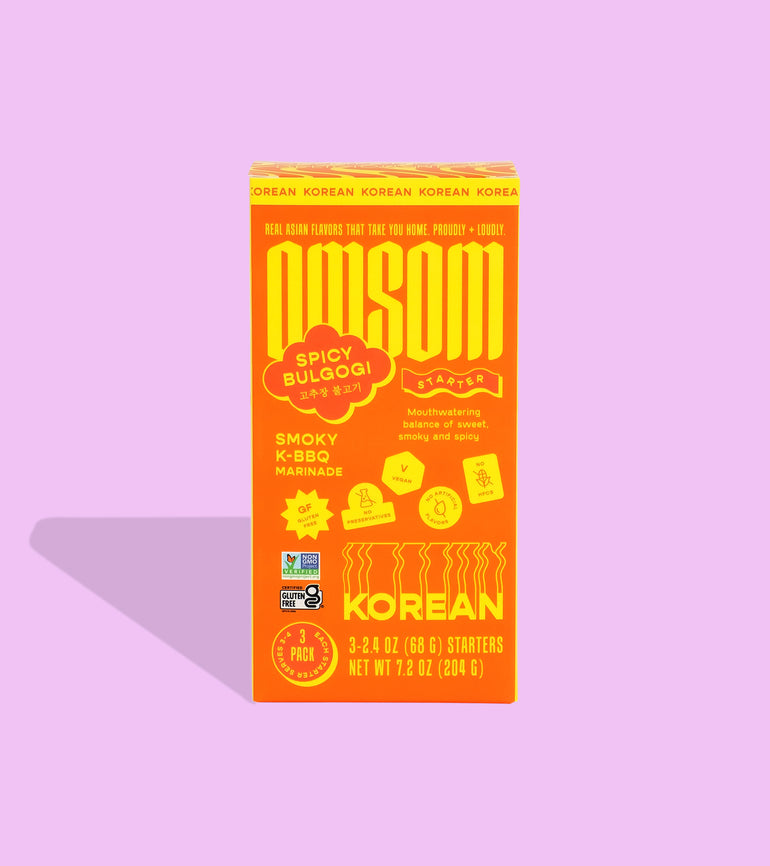 1 8oz Banza Spaghetti Noodles
2 small cucumbers, sliced into matchsticks
1 clove of garlic, minced
2 eggs
2 tsp. sesame seeds
1 tbsp. sesame oil
nori, torn by hand (optional)
Serve with:
Garnish with sesame seeds, nori, and a runny egg for extra goodness!
Instructions
This recipe is inspired by Christie At Home's damn delicious Korean kimchi bibim guksu recipe!
Let's get cooking:
Bring at least 8 cups of salted water to a rolling boil. Add Banza spaghetti + stir immediately. Cook until desired firmness, stirring occasionally, about 8-10 minutes (expect some foam). Strain and run noodles with ice water, and drain once cold. Set aside.
For eggs: air-fry your eggs for 13 minutes at 275 F and immediately submerge in an ice bath for 10 minutes.
Once completely cooled, remove eggs from the ice bath, peel, and set aside.
In a small bowl, add Omsom Spicy Bulgogi Starter with sesame oil. Set aside.
To marinate noodles: combine cold noodles and sauce and mix until evenly coated.
Assemble your bowls: layer noodles, cucumbers, garnish with sesame seeds and nori (optional) and top it off with an egg.