Equipment
mixing bowl
large cast iron skillet or non-stick pan
Ingredients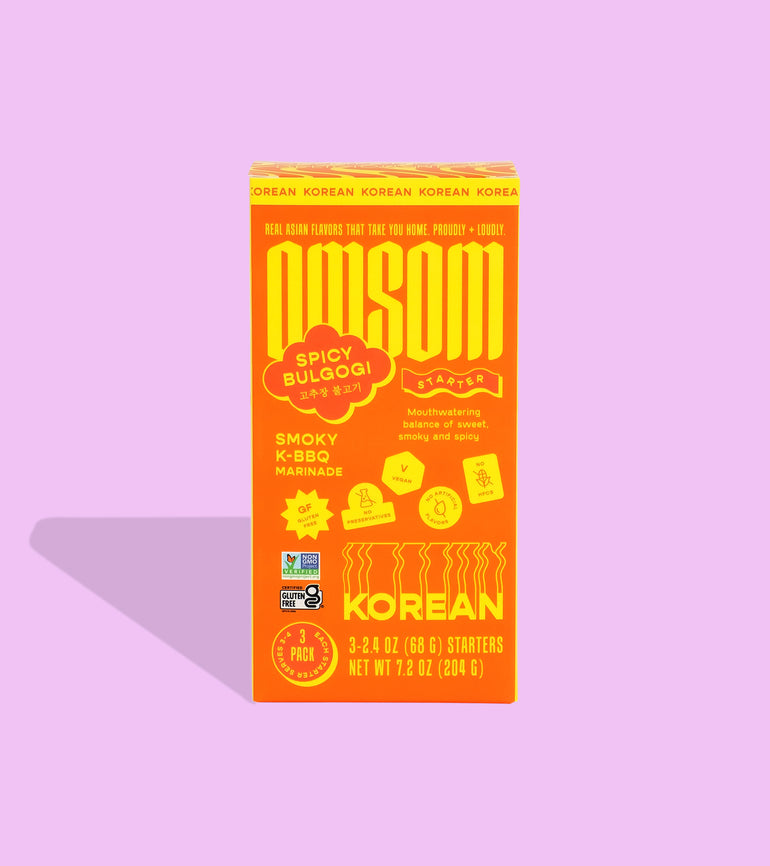 3/4 lb. beef
1/2 onion, diced
2-3 stalks green onion, chopped
1 cup flour
1 egg
1 cup water
2 to 3 tbsp. neutral cooking oil
Serve with:
Traditional: Serve with a spicy, soy-sauce based dipping sauce.
Mix it up: Serve with a citrus soy recipe, rice, and kimchi.
Instructions
Mix beef, onion, green onions, and your Omsom starter together. Let it marinate for at least 15 minutes.
Mix flour, egg, water, oil, and salt. Add in your bulgogi beef mixture and mix.
Heat your oil in a pan.
Scoop your batter onto the pan and shape it into a circle...or any shape you want. There's no right or wrong way to do this!
Cook until it's crispy and a nice golden brown color underneath.
Flip and cook the other side until it's nice and crispy.
You can eat it as is or try a dipping sauce (like a citrus soy). Enjoy!