Equipment
mixing bowl
potato masher
frying pan
spatula
Ingredients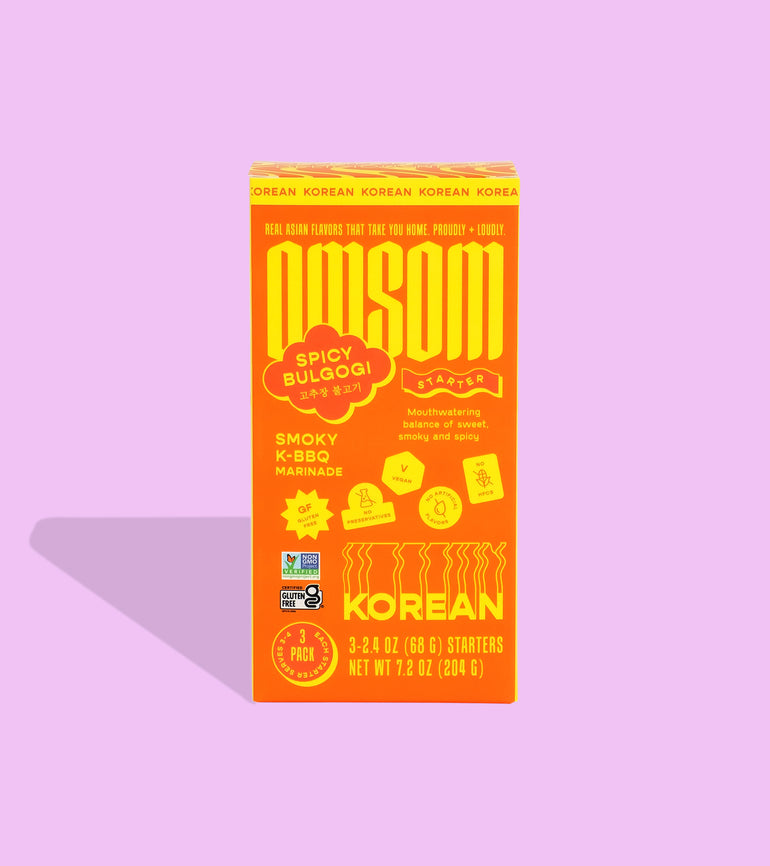 4 large russet potatoes, quartered and boiled
1 cup cornstarch
Mozzarella cheese, cubed
1/4 cup neutral oil for frying
2 tbsp. salt
Serve with:
Serve with ketchup or your fave hot sauce!

Instructions
Prep your potatoes!
Cut potatoes in quarters and boil potatoes in salted water for ~15 min, until tender. (Pro tip: you know potatoes are done when you can pierce them with a fork!)
Once cooled, mash potatoes until they are completely broken down. Add Omsom sauce, cornstarch, and salt, then stir to combine.
Let's get cooking!
Take 1/2 cup of potato mixture and flatten into a disc, approximately 4'' by 2''. Make an indentation in middle by pressing down lightly with fingers, then add cheese. Push sides of mixture on top of cheese, roll lightly between hands, then flatten again into disc.
Heat oil over medium high heat and fry potatoes, approximately ~2 min per side until golden and crispy. Enjoy!