Equipment
Ingredients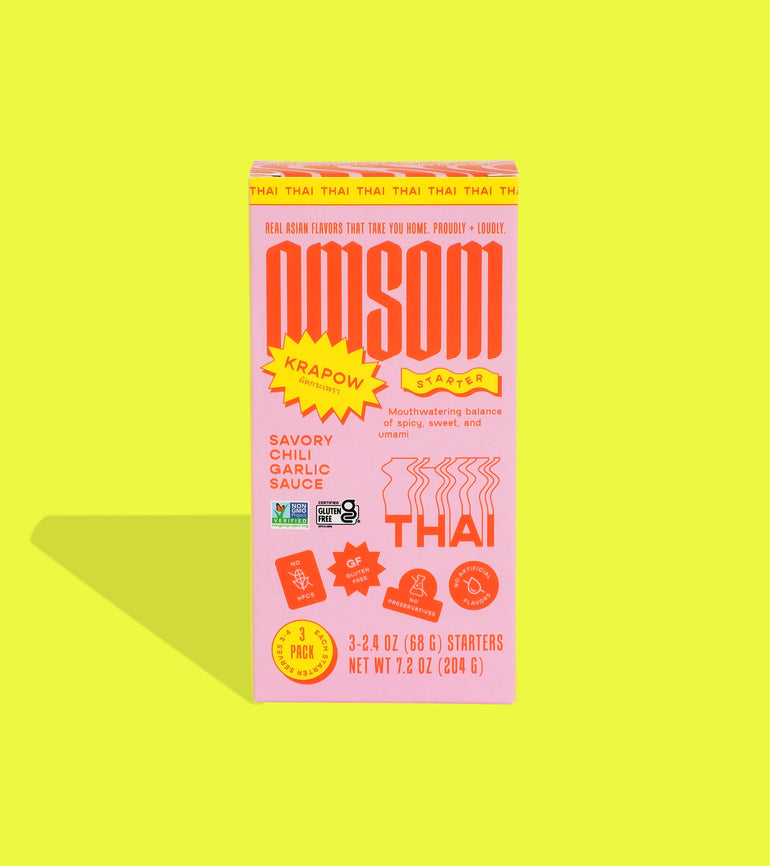 6 eggs
2 cups of leftover fried rice (whatever you have available)
1 cup cheddar cheese (slices?)
1 scallion, sliced thinly
Ketchup
Neutral oil
Instructions
Prep your rice!
Heat 1 tbsp. oil on medium-high heat. Add leftover fried rice and pan-fry for 2-3 minutes until warmed through + slightly browned.
Turn heat down to low. Add Omsom sauce and mix well. Take off heat, transfer to a bowl, and set aside.
Let's get cooking!
Crack + beat 3 eggs in a bowl. (This recipe makes 2 omurice.)
Heat 1 tbsp. oil on medium-low heat. Pour in egg mixture and swirl around to cover the skillet.
Layer 2 slices of cheddar cheese. Let sit undisturbed for 1-2 minutes, until cheese is slightly melted and egg bottom is set.
Turn off heat and spread 1 cup of spicy rice in the middle of egg.
Fold over both sides of the omelet lengthwise over the rice. Push the whole thing to the side of the skillet.
Carefully flip the omurice onto a plate. Drizzle with ketchup and garnish with scallions.
Enjoy!