Equipment
medium saucepan
medium skillet
Ingredients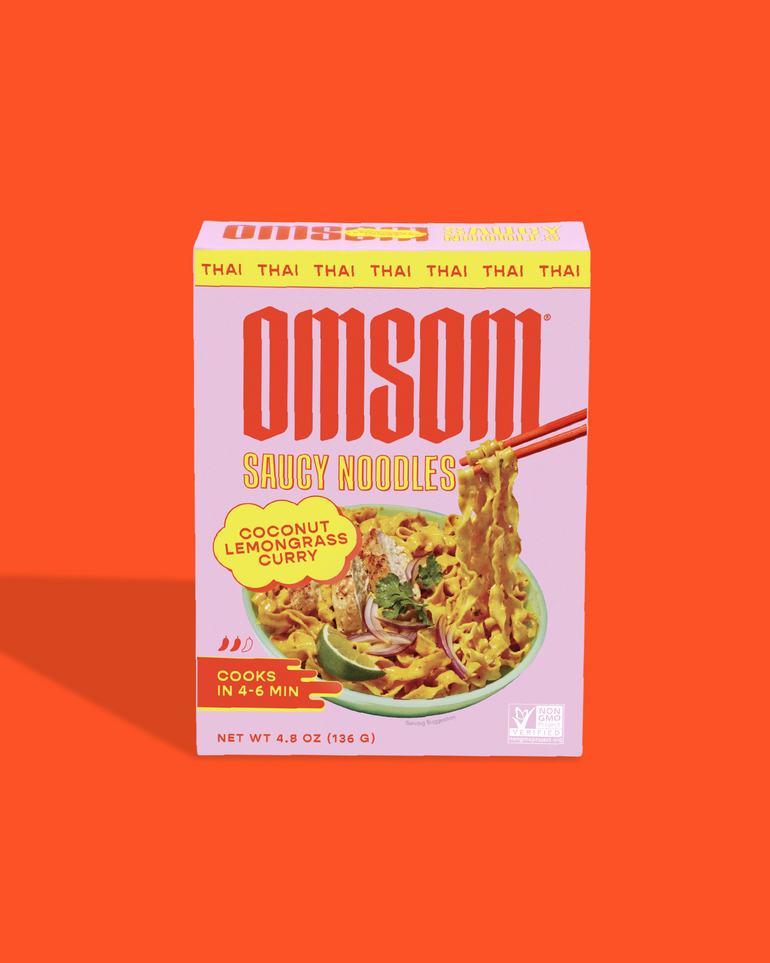 Coconut Lemongrass Curry Saucy Noodles
$39
Omsom Coconut Lemongrass Curry Saucy Noodles
10 shrimp, deveined
1 small shallot, sliced thinly
1 sliced scallion, greens only
½ cup cherry tomatoes
1/2 cup cilantro, chopped
1 lime, quartered
1 tbsp. neutral oil
1 tsp. salt
Roasted peanuts for garnish (optional)
Instructions
Prep your shrimp!
Heat oil in a pan over medium-high heat for ~1 min. Place shrimp in pan (making sure they are not touching one another) and season with salt. Sear for ~2 min on each side, until golden and firm to the touch. Set aside to cool.
Let's get cooking!
Cook Omsom Coconut Lemongrass Curry Noodles per package instructions, then rinse in cold water until chilled. Place noodles, shrimp, + remaining ingredients (aside from lime) in a mixing bowl, pour in Omsom Noodle sauce, and mix together.
Garnish with lime wedges + peanuts and enjoy!