Equipment
cutting board
chef's knife
pot
strainer
mason jar
Ingredients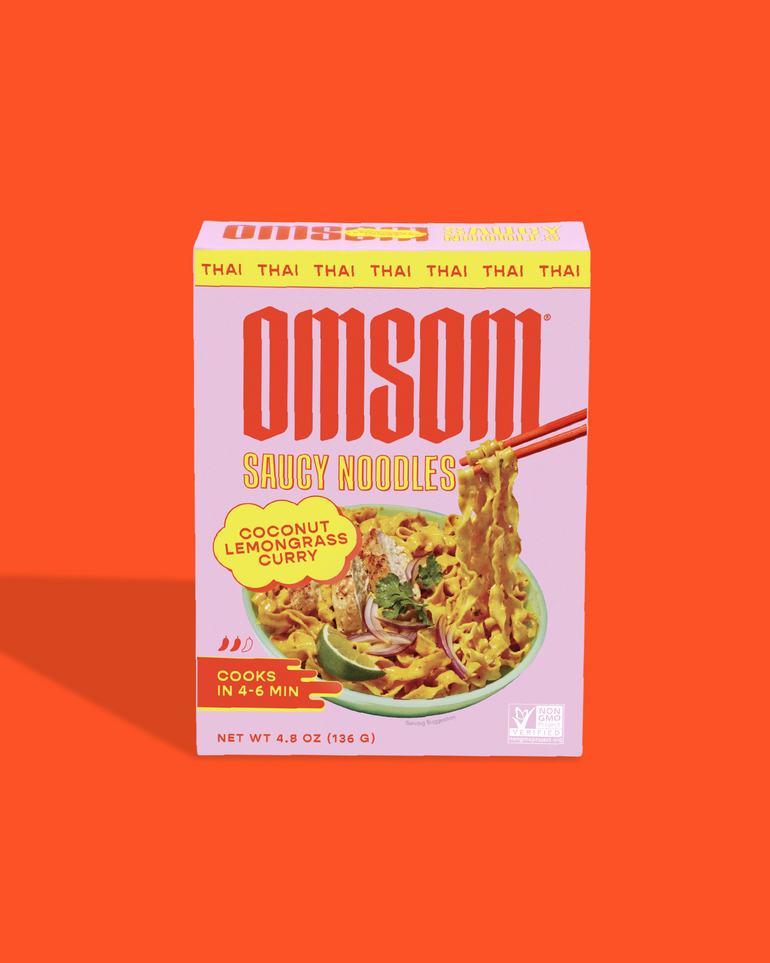 Coconut Lemongrass Curry Saucy Noodles
$39
½ cup cooked chicken breast, diced
1/4 cup cilantro, chopped
1 small handful of spinach/spring mix
½ cup red cabbage, thinly sliced
1 tbsp. crispy shallots
Instructions
Let's get cooking!
Prepare Omsom noodles per package instructions. Do not mix the sauce in yet. Set aside.
In your mason jar, layer in this order: noodles, cabbage, chicken, spinach, + cilantro. Top with crispy shallots.
Store in the fridge for later! When ready to eat, pour Omsom sauce into the mason jar. Close jar, mix well, + empty contents into a bowl. Salt to taste. Enjoy!