Equipment
Ingredients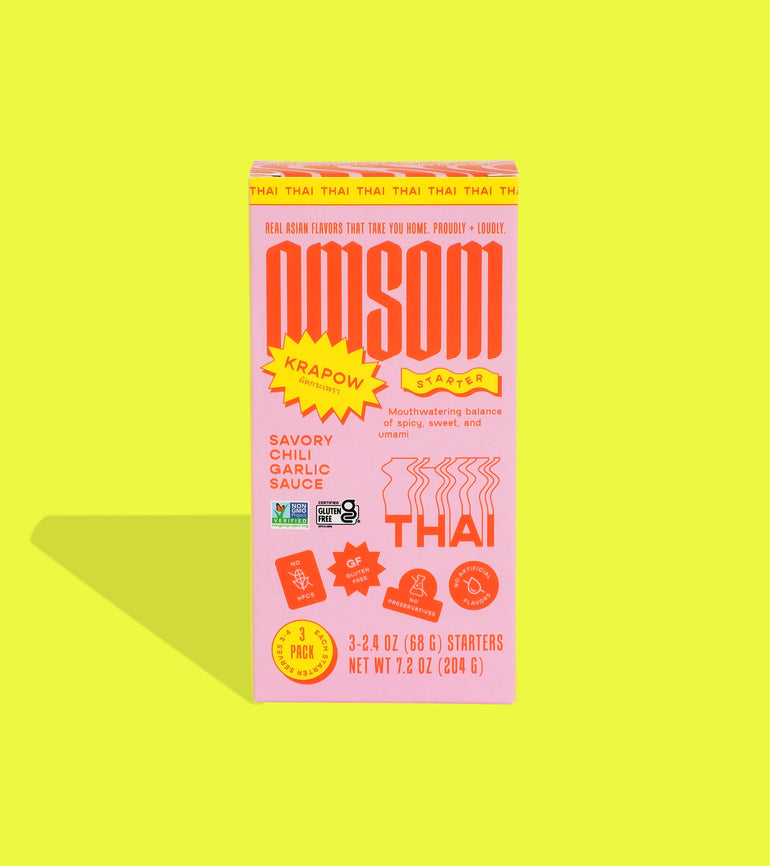 1 Ib. tubular pasta, cooked al dente
1 cup pasta water, reserved
1 pint cherry tomatoes
1 cup basil, picked (save some for garnish)
28 oz. canned pureed tomatoes
4 tbsp. butter
2 tbsp olive oil
1/2 cup parmesan cheese, grated (save some for garnish)
Salt to taste
Instructions
Recipe from community member, Hanna (@hanseabright).
Let's get cooking!
Heat oil in pan over medium heat. Add tomatoes and cook for ~5 min, stirring occasionally, until tomatoes have burst and are softened.
Add Omsom sauce and crushed tomatoes, then reduce heat to a simmer and cook for ~2 min.
Add pasta, pasta water, butter, parmesan and basil to sauce, stirring over medium heat for ~2 min until pasta is glossy.
Garnish with remaining basil and parmesan cheese. Enjoy!