Equipment
cutting board
knife
air-fryer
Ingredients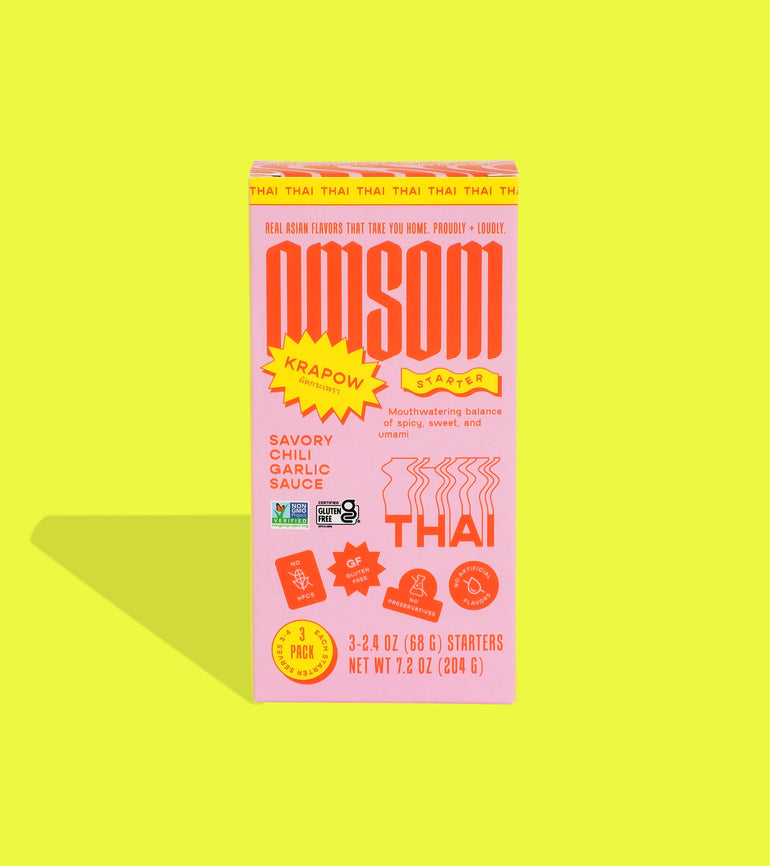 1 can chickpeas, strained
1 avocado, sliced
1 sweet potato, diced
1 cup shredded red cabbage
1 cup greens of choice
1 cup grains of choice (we used white rice)
1 bunch scallions, sliced thinly
2 tbsp mayonnaise
Salt and pepper to taste

Instructions
Prep your dressing!
Combine Omsom sauce and mayonnaise, set aside.
Let's get cooking!
Combine sweet potato and chickpeas in a bowl with 1 tbsp oil and salt and pepper to taste. Then cook in air fryer at 400F for 8 minutes.
In a bowl, place a handful of greens, cooked sweet potato and crispy chickpeas, grains, avocado and red cabbage side by side. Drizzle with Omsom dressing and top with scallions. Enjoy!