Equipment
medium saucepan
medium skillet
Ingredients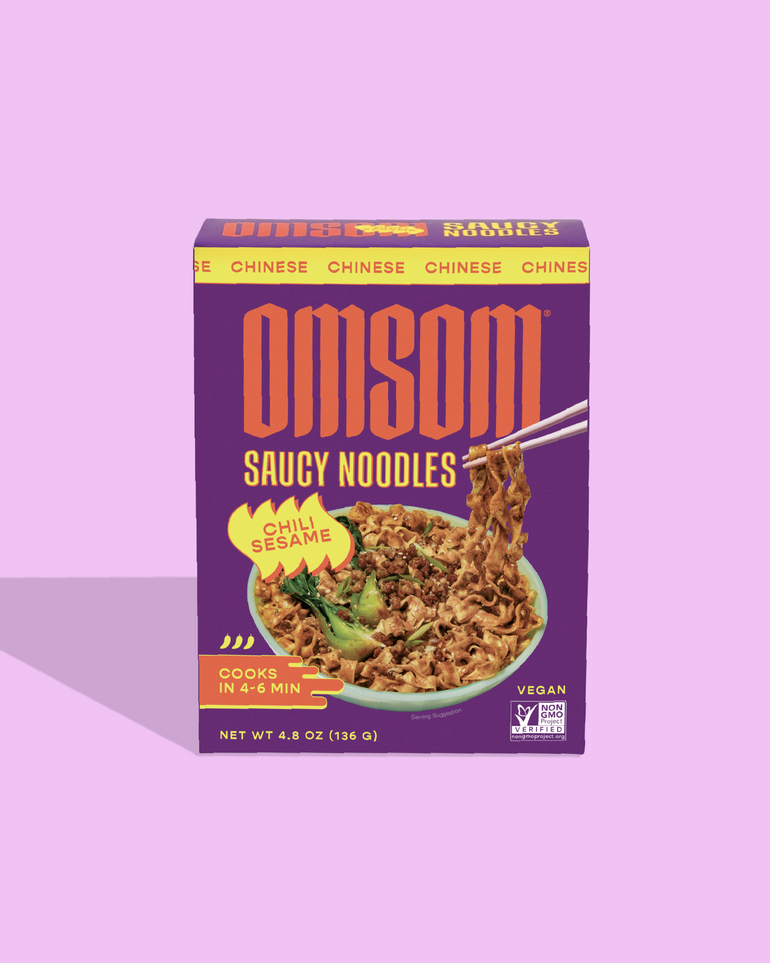 Chili Sesame Saucy Noodles
$39
1 Omsom Chinese Chili Sesame Noodles
½ Ib. ground pork
½ cup Chinese mustard greens
3 scallions, sliced thinly
2 cloves garlic, minced
2 tbsp. soy sauce
1 tsp. sugar
1 tbsp. neutral oil
1 tbsp. white sesame seeds, roasted
Instructions
Prep your pork!
Mix pork, garlic, soy sauce and sugar together and let marinate for ~15 min.
Heat oil in a pan over medium-high heat for ~1 min and cook pork for ~5 min, stirring and breaking up meat while cooking.
Once the pork is cooked, add in the mustard greens + mix well.
Fry until the pork turns dark brown. Remove and set aside.
Let's get cooking!
Prepare Omsom noodles per package instructions. Top with sesame seeds, pork, and scallions. Mix and enjoy!