Equipment
Ingredients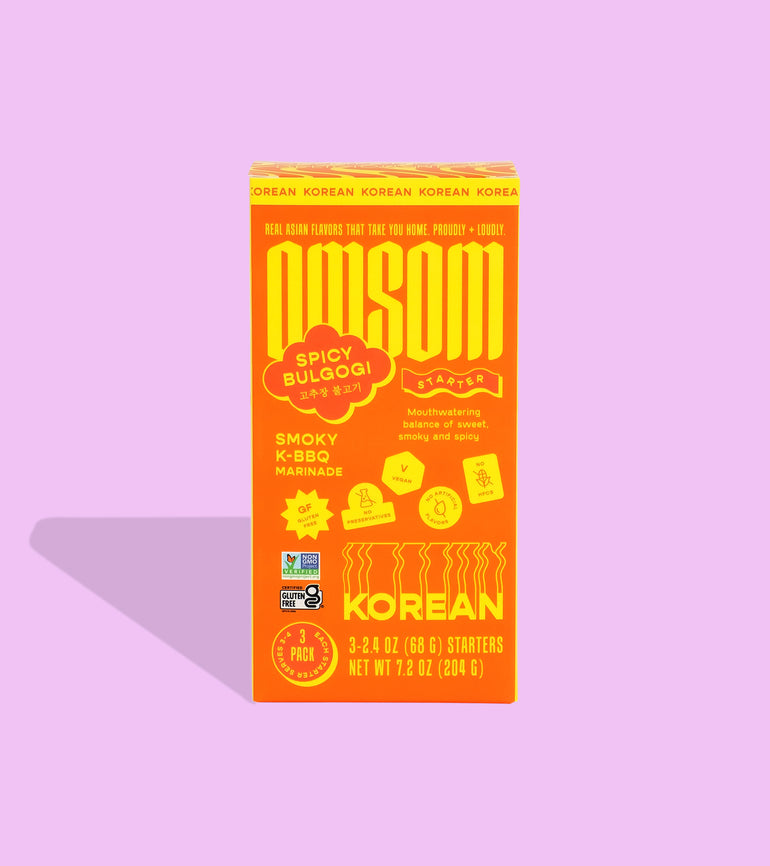 3 cups jasmine rice
1 can of SPAM, diced
2 tbsp. sesame oil
1 medium roma tomato
2 tbsp. soy sauce
½ cup corn
6 oz. mushrooms, chopped
1 medium carrot, peeled and diced
2 nori sheets, cut into 1-inch strips
Instructions
Let's get cooking:
Pan-fry SPAM over medium-high heat until crispy. Set aside on a plate lined with paper towels.
Wash rice in warm water and drain, three times.
Add washed rice to the rice cooker and add 4 cups of hot water.
Add soy sauce and Omsom sauce. Stir to mix.
Add carrot, mushrooms, corn, and cooked SPAM.
Slice an X into the bottom of the tomato. Place tomato in the middle of rice. Start cooking rice according to rice cooker instructions.
Once done, mix well + salt to taste! Finish with sesame oil and nori strips and enjoy!