Equipment
two mixing bowls
whisk
parchment paper
sheet tray
oven
Ingredients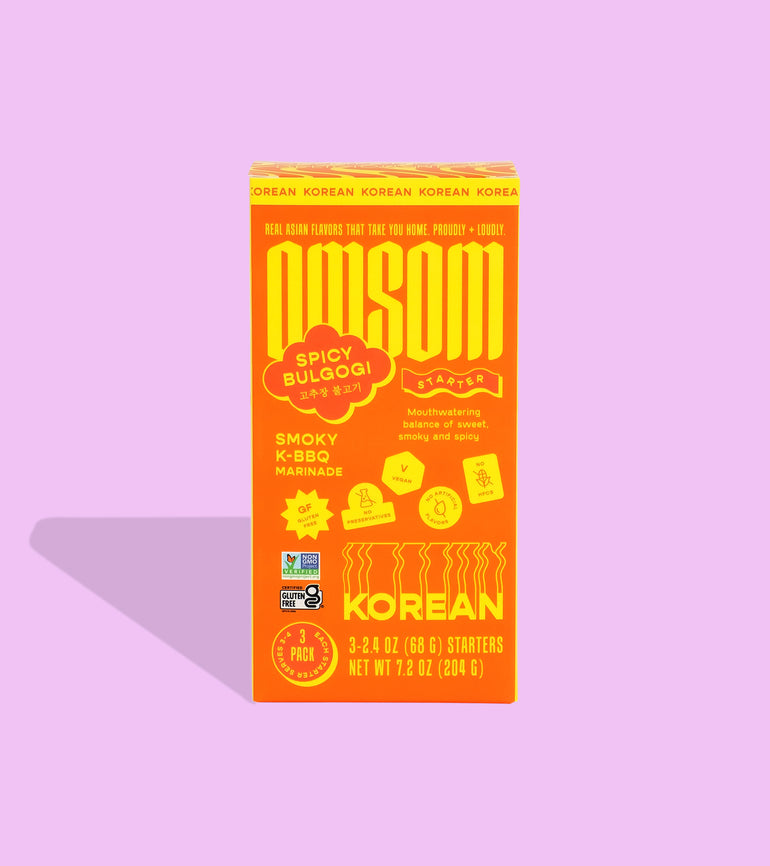 ½ cup unsalted butter, at room temperature
2 tbsp. brown sugar
1 cup white sugar
1 egg, at room temperature
½ tsp. Kosher salt
1 tsp. vanilla extract
½ tsp. baking soda
1 ¾ cups all-purpose flour
Instructions
Inspired by Eric Kim's recipe for gochujang cookies!
Prep your cookie dough!
In a bowl, combine Omsom sauce, brown sugar, and a dollop of butter.
In a separate bowl, combine butter, white sugar, egg, salt, vanilla extract, and baking soda until well combined. Add flour and fold into mixture, being careful not to over-mix. Chill the dough in the fridge for 15 minutes.
Let's get cooking!
Heat oven to 350F.
Remove dough from fridge and spoon 3-4 dollops of Omsom mixture throughout the dough. With a spoon or finger, swirl mixture into dough, using few strokes so that the dough shows red ribbons.
Measure out ¼ cup balls of dough and place onto sheet tray, spacing ~3'' apart. Bake for 11-13 minutes. Let cool and enjoy!