Equipment
cutting board
ziploc bag
pot
knife
scissors
Ingredients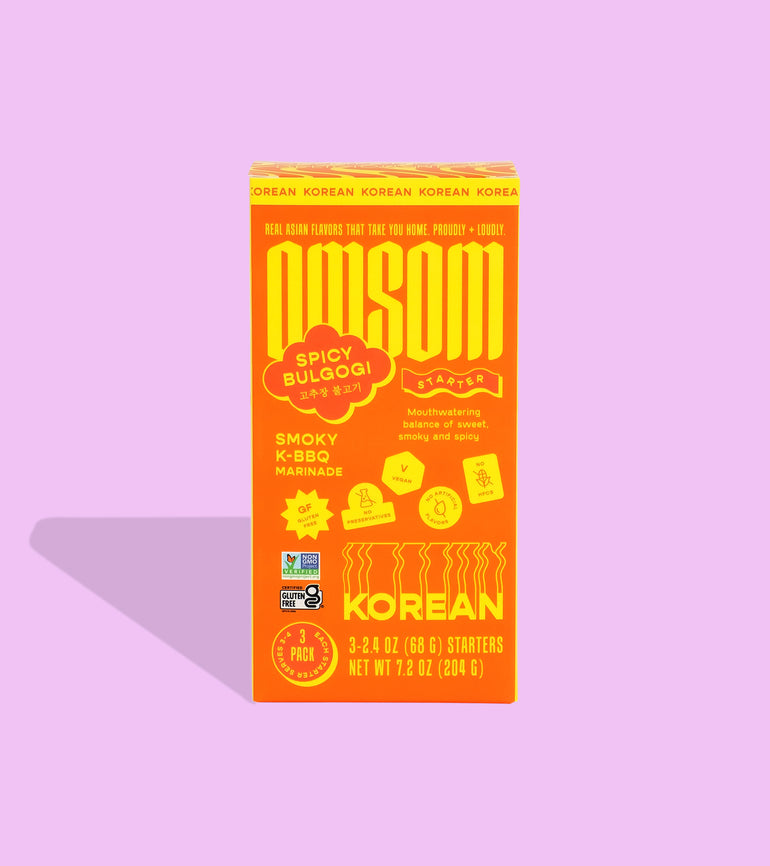 6 eggs, boiled and halved
1 seaweed sheet
2 tbsp. Mayo
1 tsp. rice vinegar
12 pumpkin seeds
Paprika powder
Salt and pepper to taste
Instructions
Recipe from community member, Hanna (@hanseabright).

Prep your eggs!
Boil eggs for 10 minutes then let cool in an ice bath for 5 minutes.
Use a spoon to crack eggs all over and peel skin. (Pro tip: peel in a bowl of water to help get the shells off easily!)
Slice eggs lengthwise, spooning out yolks and setting aside.
Combine yolks, Omsom sauce, mayo, rice vinegar, and salt and pepper to taste in a bowl until smooth.
Let's assemble!
Put yolk mixture in a plastic bag. Use scissors to cut off one of the corner bottom tips of the bag. Pipe mixture into sliced egg, ~1 tbsp.
Using the seaweed sheet, cut 12 small triangles and 12 crescent shapes to create eyes and smiles.
Dust deviled eggs with paprika. Place eyes and smile on the yolk. Top with a pumpkin seed.
Enjoy!