How to Make
Equipment
cutting board
mixing bowl
medium skillet
Ingredients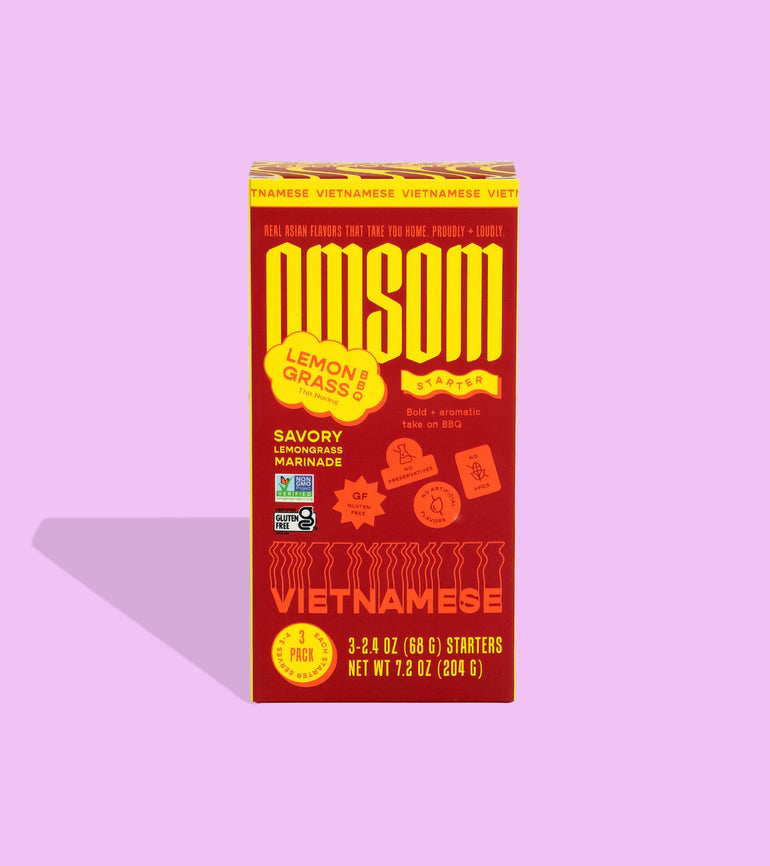 ½ Ib. bacon, sliced ½ inch
2 cups cooked white rice
4 eggs, yolks and whites separated
3 scallions, sliced (reserve some for garnish)
½ cup frozen peas, defrosted
1 tbsp. neutral oil
Instructions
Recipe from community member, Hanna (@hanseabright).

Prep your bacon!
Marinate bacon in Lemongrass BBQ for twenty minutes, or overnight for deeper flavor.
Let's get cooking!
Separate egg yolks and whites. In a bowl, mix egg yolks into rice.
Heat oil for 2 minutes in a pan over medium heat. Add egg whites, stirring quickly to cook. Remove from heat and set aside.
In the same pan, cook bacon over medium heat for 3 minutes, until cooked through. Add peas and stir to combine.
Add yolk-rice and scallions, using a spoon to combine over medium heat.
Mix in egg whites and immediately turn off heat.
Garnish with scallions + sesame seeds.
Enjoy!