Equipment
Air Fryer
medium saucepan
2 mixing bowls
Ingredients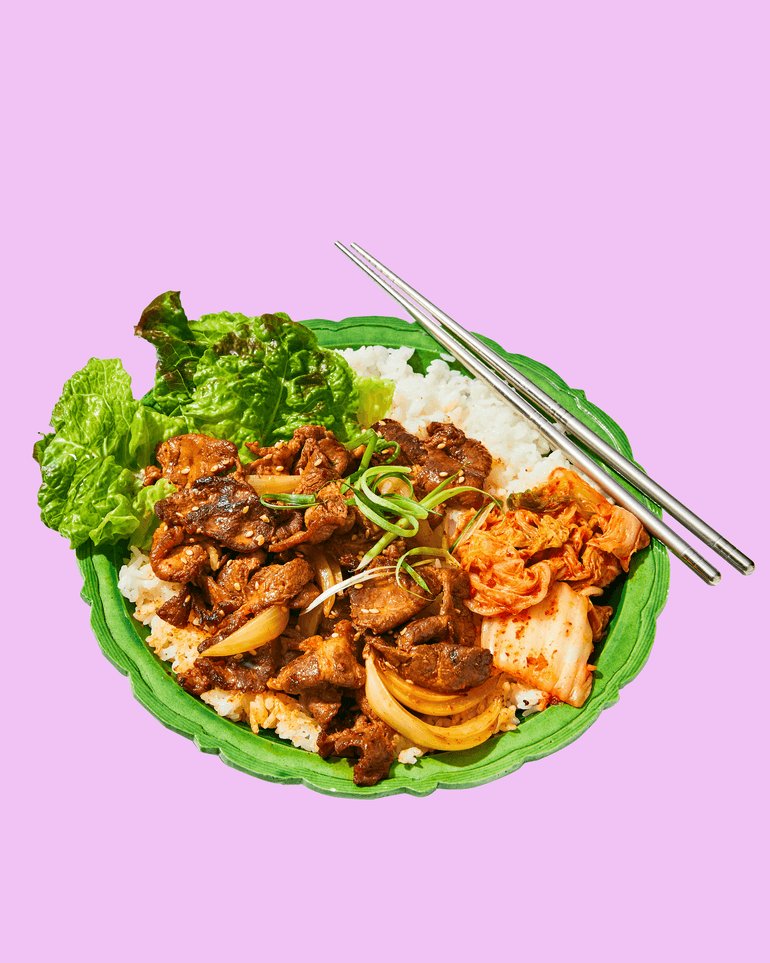 12 oz. oyster or shiitake mushrooms, washed and patted dry, torn into 2-3 inch pieces
⅓ cup all-purpose flour
½ tsp. salt
½ tsp. black pepper
3 tbsp. water
3 tbsp. neutral cooking oil
crushed peanuts, sesame seeds, sliced scallions (optional)
Serve with:
Traditional: Serve with lettuce wraps or white rice and kimchi.
Mix it up: Serve over a lettuce, cucumber and perilla salad.
Instructions
Let's get cooking:
Preheat the Instant Air Fryer at 390° F. In a large bowl, combine flour, salt, and pepper.
In another bowl, coat mushrooms with 1 tbsp. oil. Toss mushrooms into flour mix, coating each piece and shaking off all excess flour.
Place mushrooms in Instant Air Fryer in a single layer (you may need to cook in batches). Fry for 10 minutes, then flip + brush/spray 2 tbsp. oil onto mushrooms. Cook for another 5-7 minutes, until golden and crispy.
On low heat, add Omsom starter and 3 tbsp. water to a saucepan, stirring occasionally. Turn heat off once steaming, about 5 minutes.
Once mushrooms are done, toss them with the sauce. Salt to taste. (Alternatively, the warmed starter can be used as a dipping sauce and served on the side.)
Salt to taste.
Top with crushed peanuts, sesame seeds, or scallions, eat 'em while they're hot and enjoy!