Equipment
Instant Pot
medium mixing bowl
Ingredients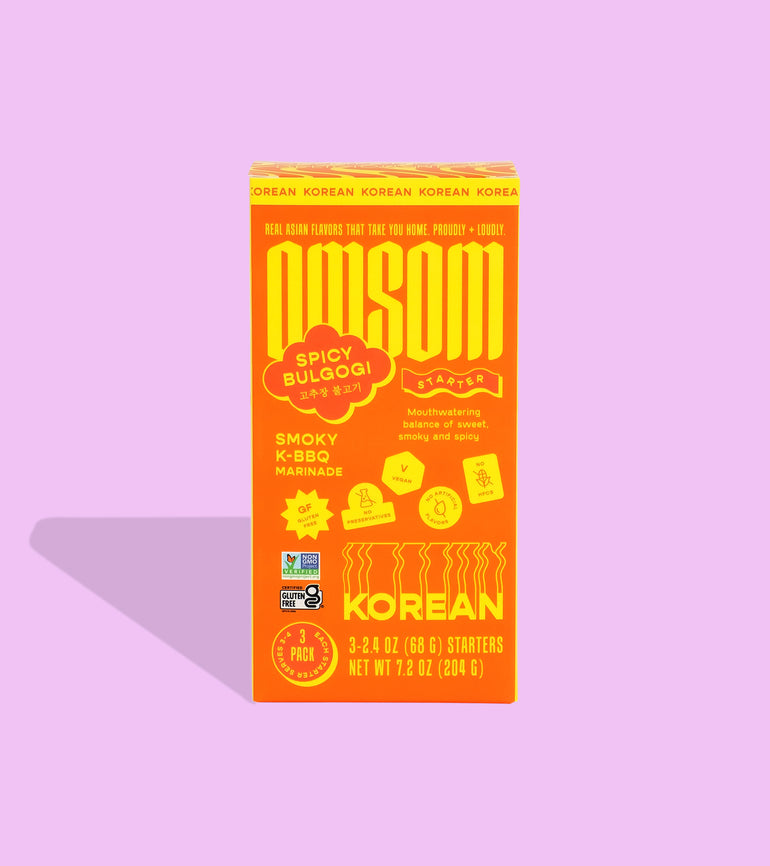 1 lb. boneless skinless pork shoulder
2 scallions, thinly sliced with green + white parts separated
4 cloves garlic, minced
1⁄2 sweet onion, sliced
1⁄4 tsp. salt
1⁄8 tsp. black pepper
2 tbsp. vegetable oil
1⁄2 cup chicken broth
Sesame seeds (optional)
Serve with:
Traditional: Serve with lettuce wraps or white rice and kimchi.
Mix it up: Serve over a lettuce, cucumber and perilla salad.

Instructions
Let's get cooking:
Cut the pork shoulder into 2"x2" cubes and place in a bowl.
Marinate pork with Korean Spicy Bulgogi starter, garlic, salt, and black pepper for at least 20 minutes (overnight for bolder flavor).
Turn on the Instant Pot to Sauté mode and add oil. Once hot, add onion and white part of the scallions. Sauté until fragrant, about 1 minute.
Add pork and any remaining sauce from bowl and brown for about 3-5 minutes.
Press "CANCEL" to turn off Sauté mode and add chicken broth. Stir and scrape bottom of pot well.
Close the lid, turn the steam vent to SEAL, and pressure cook on HIGH pressure for 15 minutes.
Once pressure cooking is done, turn steam vent to VENT for a quick release.
Safely remove the lid and skim out the top layer of fat.
Turn on Sauté mode and reduce sauce until thicker, about 4-5 minutes.
Serve pork and sauce into a serving bowl and garnish with remaining scallions and sesame seeds (optional).