How to Make
Equipment
pan
cutting board
chef's knife
two mixing bowls
Ingredients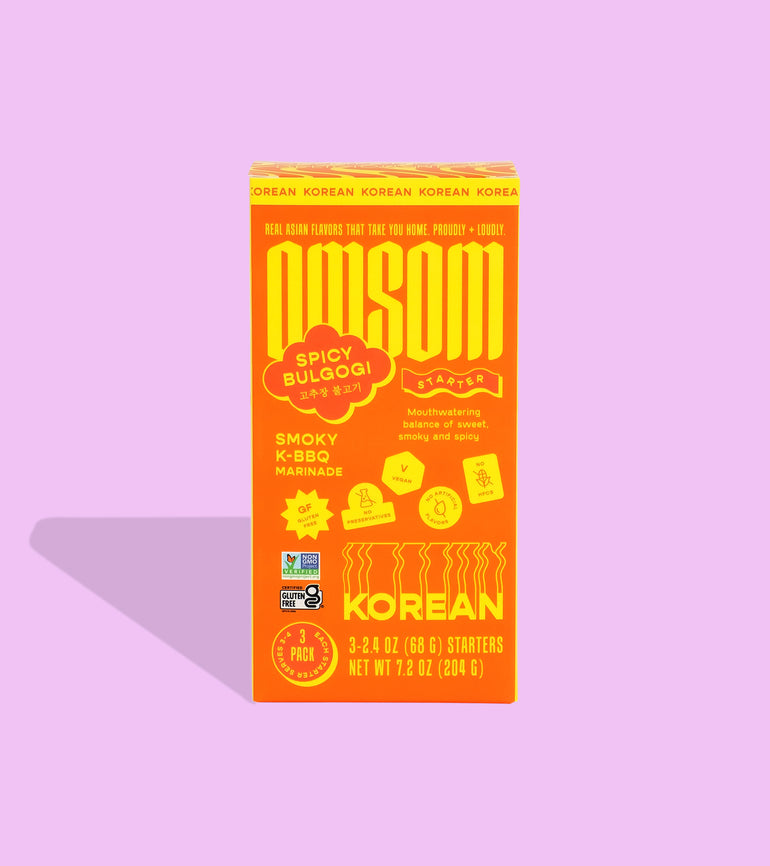 3 scallions, sliced in 3" pieces
1 small onion, diced
¾ cup kimchi, chopped
¾ cup all-purpose flour
½ cup corn starch
½ tsp. baking powder
¾ cup icy cold water
2 tbsp. neutral oil
Instructions
Let's get cooking!
Mix Omsom sauce, kimchi, onions, and scallions together in a bowl, then let marinate for ~10 min.
In a medium bowl, mix flour, cornstarch, baking powder and water to combine. Fold in vegetable mixture, being careful not to overstir.
Heat oil in a pan over medium heat. Spoon pancake mixture into a wreath-shaped circle in pan and let cook for ~5 minutes.
Flip gently and cook for ~4 more minutes. (Pro tip: add more oil to the pan on the perimeter of the pancake to get extra crispy edges!)
Enjoy!