Equipment
mixing bowl
large skillet
Ingredients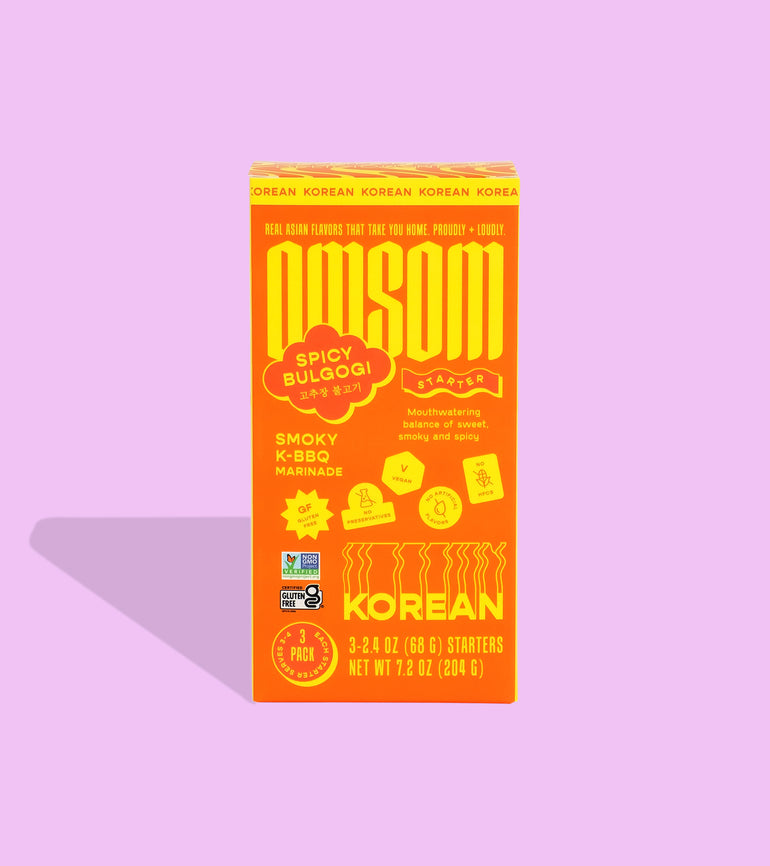 ¾ lb pork shoulder, thinly sliced
½ small sweet onion, thinly sliced
1 scallion, sliced
neutral cooking oil
toasted sesame seeds (optional)
Serve with:
Traditional: Serve with lettuce wraps or white rice and kimchi.
Mix it up: Serve over a lettuce, cucumber, and perilla salad.
Instructions
Prep your pork:
Slice pork thinly, about ¼ inch thick or less. (Pro tip: For easier thin slicing, firm the pork in the freezer for 20-30 minutes.)

Combine pork and the Omsom starter in the mixing bowl.

Stir to coat pork evenly. Marinate for at least 15 minutes or overnight for bolder flavor.
Let's get cooking:
On medium high heat, heat 1 tsp cooking oil in the skillet for 1 minute.
Add onion, and cook for 3 minutes until soft, then remove and set aside.
Cook pork for 4 minutes, letting it sear on one side.
Toss in the onion, flip pork, and cook for another 3-4 minutes or until cooked through. (Pro tip: don't crowd the pan or cook in batches for best caramelization!)
Salt to taste, top with scallions and sesame seeds, and you're done! Serve with some of our suggested favorites. Enjoy!
step-by-step
1. Watch the full recipe video here!