Equipment
mixing bowl
large non-stick skillet
Ingredients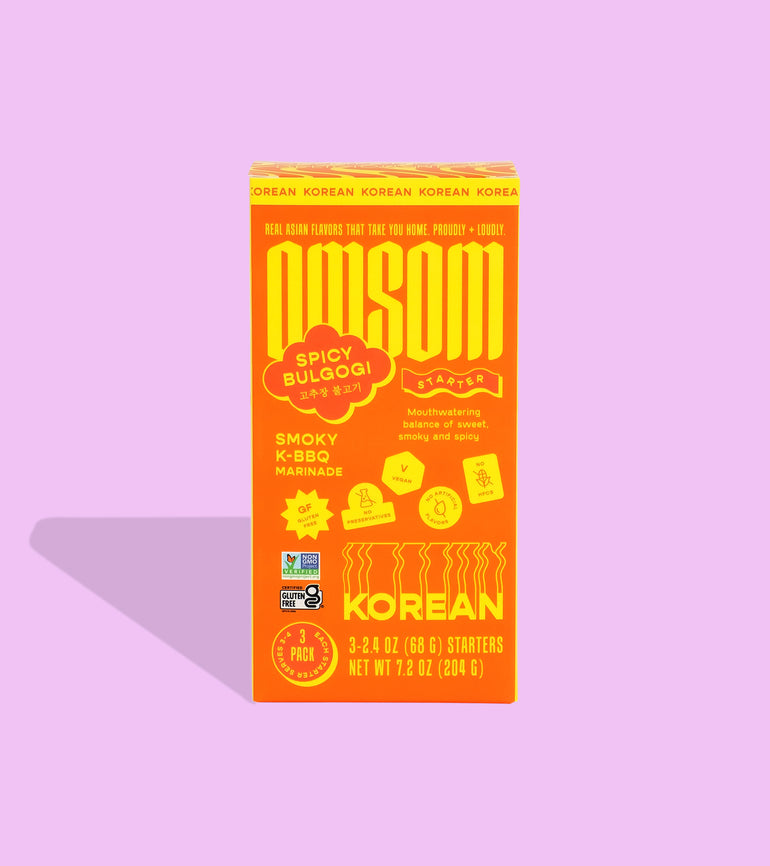 12 oz block of medium firm to firm tofu
½ small sweet onion, halved lengthwise and sliced ¼ inch thick
1 scallion, sliced
neutral cooking oil
toasted sesame seeds (optional)
Serve with:
Traditional: Serve with lettuce wraps or white rice and kimchi.
Mix it up: Serve over a lettuce, cucumber, and perilla salad.
Instructions
Prep your tofu:
Pat the tofu dry with a paper towel or a dishcloth to remove as much water as possible.
Cut the tofu into ¾ inch cubes. (Pro tip: cut the tofu gently so the cubes don't break up too much)
Let's get cooking:
On medium high heat, heat 1 tsp oil in the skillet for 1 minute.
Add onion, cook for 3 minutes until soft, then remove and set aside.
Reduce heat to medium, add 2 tbsp of oil to the skillet followed by the tofu. Gently stir for 1 minute to coat the tofu in oil and prevent it from sticking.
Let the tofu cook undisturbed for 3 minutes, flip the tofu, and cook for another 3 minutes (Pro tip: don't crowd the pan for best caramelization!)
Add the Omsom starter and onions, stir to coat and caramelize, 1-2 minutes.
Add ⅛ tsp of salt or to taste, top with scallions and sesame seeds, and you're done! Serve with some of our suggested favorites. Enjoy!