Ingredients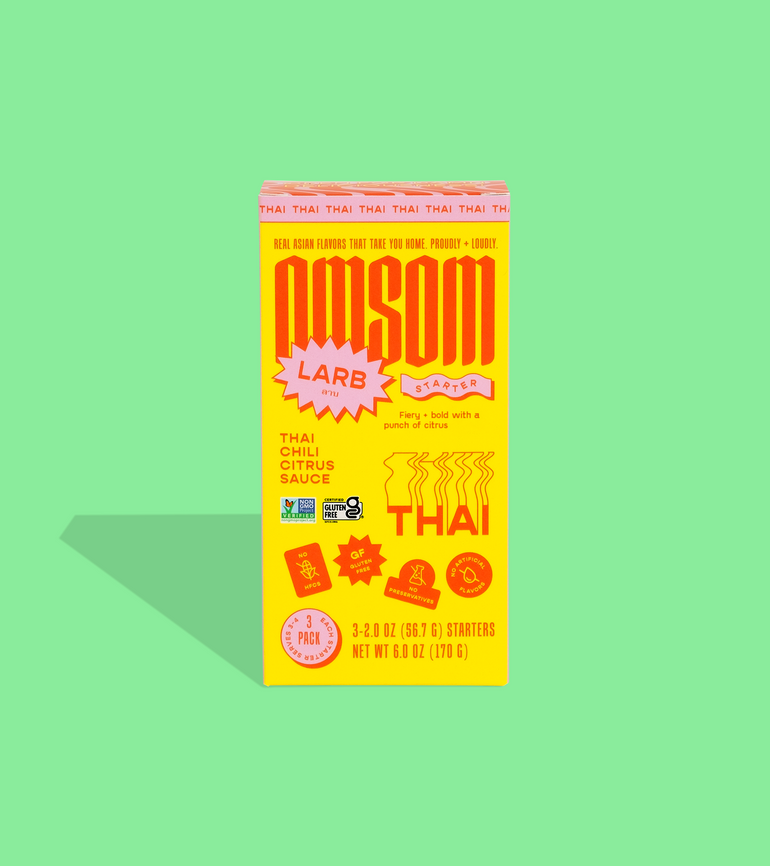 2 tbsp. Toasted Rice Powder (optional)
1 medium butternut, delicata, or kabocha squash, cut into ¼ inch thick wedges
½ red onion, thinly sliced
¾ cup uncooked quinoa, rice, or farro
½ cup fresh herbs, such as Thai basil, mint, and cilantro, roughly chopped
2 tbsp. neutral cooking oil
½ tsp. salt
½ tsp. black pepper
½ lime
Serve with:
The perfect winter dish for squash season!
Instructions
Preheat oven to 400 degrees Fahrenheit. Coat squash in oil and season with salt and pepper. Bake for 20-30 mins, until soft and lightly browned.
In the meantime, cook grains according to the package directions.
Once ready, brush squash with Omsom starter, then bake for 5 more mins.
Toss cooked grains with onions and herbs, reserving a handful of onions and herbs for garnish.
To plate: first place grains and squash, garnish with reserved onion and herbs, then top with toasted rice powder.
Serve and enjoy warm with a squeeze of lime. Dive in!