How to Make
Equipment
Ingredients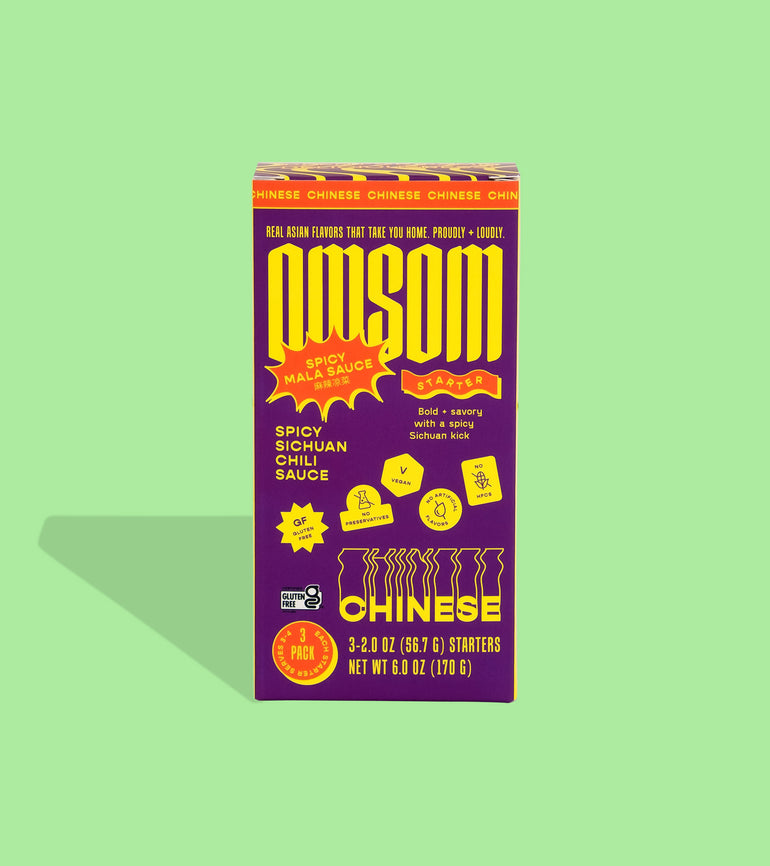 40 oz mushrooms of choice, sliced (we used baby bella, enoki, and shiitake)
6 servings noodles of choice
6 tbsp. black vinegar (can substitute with rice vinegar)
Scallions and herbs of choice, chopped (reserve for garnish)
Salt to taste
Instructions
Recipe from community member, Hanna (@hanseabright).

Prep your mushrooms!
In a hot pan, cook mushrooms in batches until golden brown, approximately 2 minutes per side. Turn off heat and mix in Omsom sauce.
Let's eat!
Serve ½ cup mushroom mixture over noodles, tossing in 1 tbsp. black vinegar, scallions and herbs to garnish. Sprinkle a few dashes of MSG.
Mix noodles and enjoy!