How to Make
Equipment
Ingredients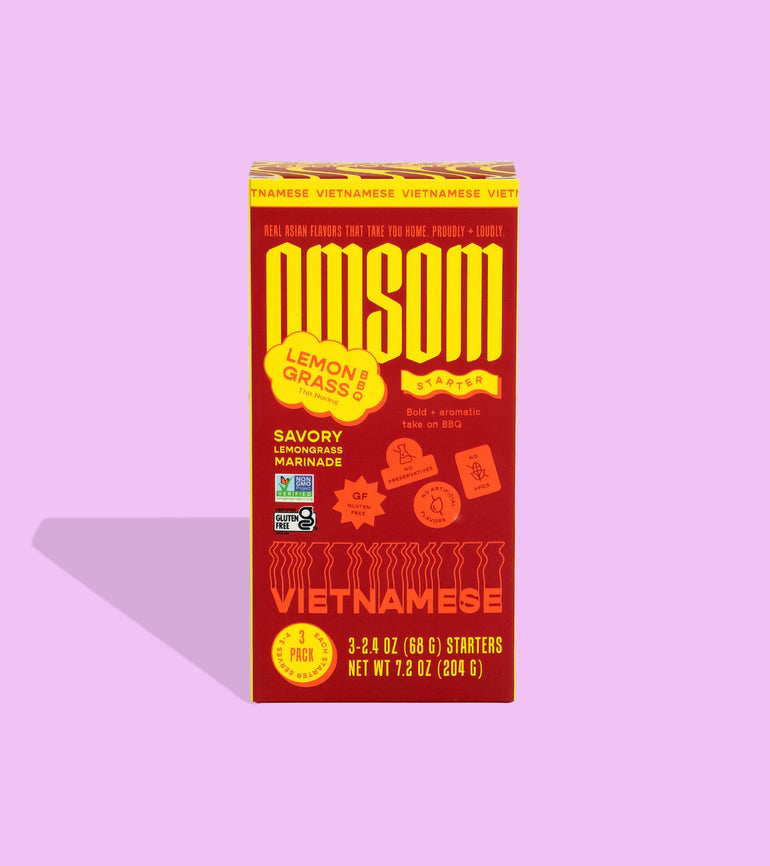 2 lb. pork belly, thinly sliced (beef also works!)
1 Napa cabbage
1 package enoki mushrooms
4 cups vegetable broth
Serve with:
Serve with rice vinegar and soy sauce as the dipping sauce!
Instructions
Let's get cooking!

Slice napa cabbage lengthwise into quarters. Remove core and any rough outer leaves.
Marinate pork belly with Omsom sauce for at least 20 minutes.
Layer pork belly into the napa cabbage by placing one pork slice between each of the leaves.
Cut each cabbage wedge into 3-4 pieces each about 2 to 2½ inches long.
Start packing the ingredients in a pot and work your way toward the center from the outer edges of the pot. Make sure that you pack the pot tightly as the layers will become loose once the ingredients start cooking.
Add enoki mushrooms into the center!
Pour the broth into the pot with the napa cabbage and pork belly. Cover and cook for about 15 – 20 minutes – until pork belly and cabbage are tender.
Serve with dipping sauce and enjoy!