Equipment
Ingredients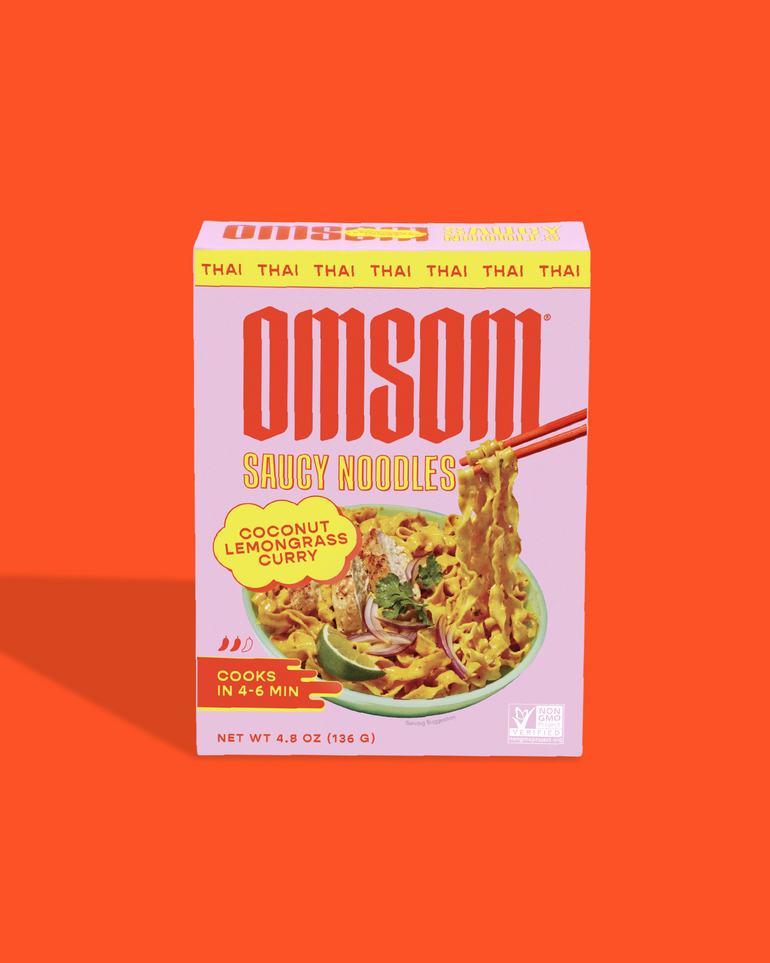 Coconut Lemongrass Curry Saucy Noodles
$39
½ tbsp. neutral oil

¼ cup yellow onion, diced

1 clove fresh garlic, minced

½ tablespoon fresh ginger, minced

¼ cup coconut cream

¼ cup pumpkin puree

¼ cup diced tomatoes

¼ cup green onion (chopped)
Instructions
Let's get cooking!
In a large pan, heat oil over medium heat. Add onion, garlic, + ginger. Stir and cook until soft, about 3 minutes. Be careful not to burn the garlic.
Pour pumpkin puree, tomatoes, Omsom sauce + coconut cream. Stir to combine and simmer for 5 minutes – stirring frequently!
Cook noodles per instructions + drain. Add to pot + mix well.
Garnish with scallions, squeeze of lime + enjoy!