Ingredients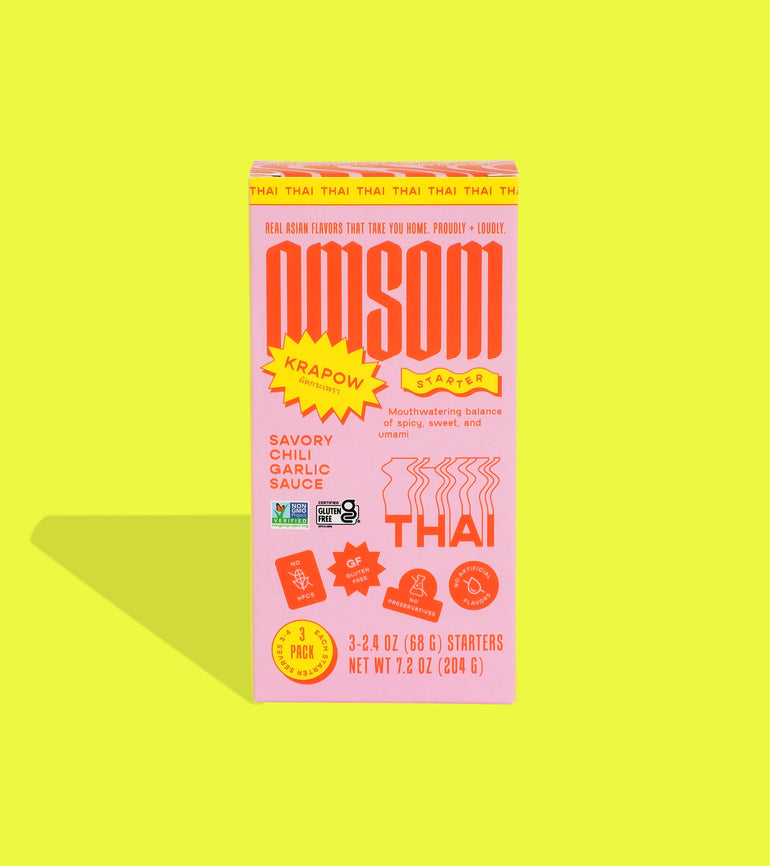 1 Omsom Krapow sauce
1 Fishwife rainbow trout tin
1 bunch lacinato kale, destemmed and roughly chopped
Cooked rice
Scallions, thinly sliced
Squeeze of lime juice
1 medium shallot, thinly sliced
⅔ cup full fat coconut milk
1 tbsp coconut oil or ghee
Salt to season
Instructions
Let's get cooking!
Heat a saute pan over medium heat. Add coconut oil to the warm pan and heat until hot but not smoking. Add the sliced shallot to the pan, season with a pinch of salt, and cook until it's softened and barely golden.

Add the chopped kale to the pan, and toss to coat in the melted shallots. Pour in a packet of Omsom's krapow sauce and the coconut milk, and cook until the flavors of the sauce have melded and the kale is silky and tender - about 8 minutes.

To assemble, add cooked rice to your favorite bowl, nestle in the braised kale and pour over the sauce from the pan. Finish with a tin of Fishwife rainbow trout, the seasoned sliced avocado, a shower of scallions, and a squeeze of lime.