Equipment
our place pan
our place serving platter
Ingredients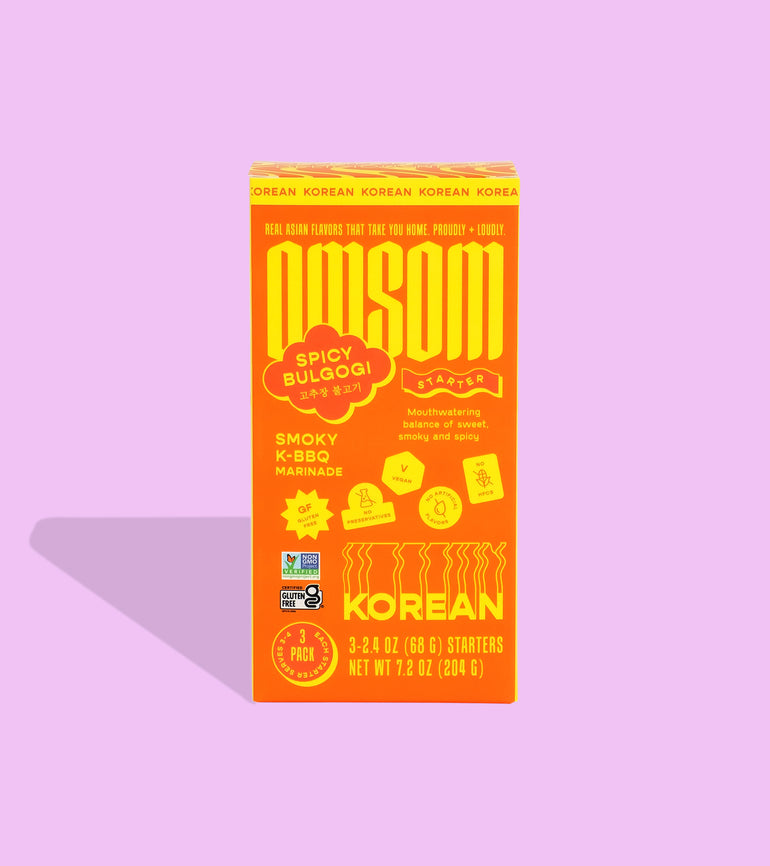 1 Ib. ground beef
1 bag of shrimp chips
1 egg, fried (optional)
3 scallions, thinly sliced
1 English cucumber, sliced thinly in rounds
½ cup kimchi, roughly chopped
1 cup orange cheddar, shredded
2 tbsp. white sesame seeds, roasted
½ cup sour cream
1 pickled jalapeno, sliced (optional)
1 seaweed sheet, crumbled (optional)
1 tsp. salt
Instructions
Prep your bulgogi!
Combine beef and Omsom sauce in a bowl and let marinate for ~15 min. Sauté in an Our Place pan over medium heat until cooked through, ~8 minutes. Set aside.
Prep your cucumbers!
Combine cucumbers with salt in a small bowl. Let sit for ~15 minutes, then drain liquid and set aside.
Let's get cooking!
Layer bottom of Our Place pan with shrimp chips. Top with bulgogi and cheese and turn heat to low-medium, covering for ~3 minutes until cheese is melted.
Take off heat and top with kimchi, cucumbers, scallions, fried egg, scallions and sesame seeds.
Enjoy!