Equipment
Ingredients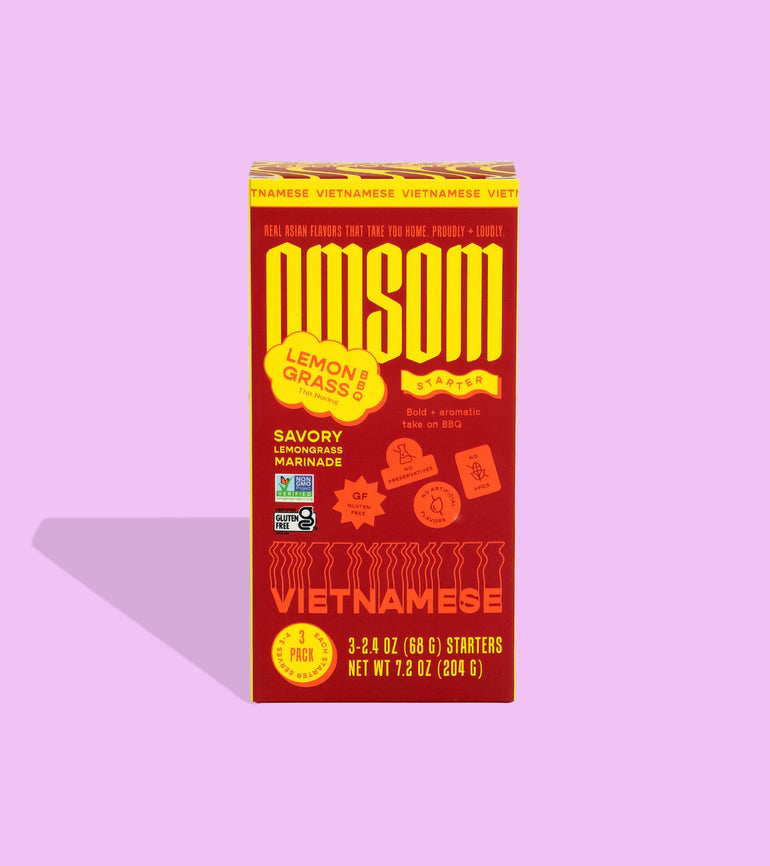 1 lb. ground pork — or chicken, turkey, plant-based meat
1/2 cup shredded green/Napa cabbage
2 stalks scallions, sliced
1 tbsp. minced ginger
Round dumpling wrappers
Neutral cooking oil
Black or white pepper
Serve with:
Serve with your favorite dipping sauce!
Instructions
Let's get cooking:
In a large bowl, combine meat, cabbage, green onions, ginger, and Omsom sauce. Pinch in some black / white pepper (optional).
Heat oil in a nonstick skillet on medium-high heat.
Spoon 1-2 tbsp of filling onto the pan, leaving space.
Place gyoza wrappers on top of the filling.
Press down with a spatula or ramekin to spread the filling and flatten the wrapper.
Add 1-2 tbsp water to the pan, cover, and steam for 1-2 minutes.
Remove the lid, let excess water evaporate.
Flip gyoza to crisp the wrapper until slightly golden.
Serve open-faced + enjoy!