Equipment
Ingredients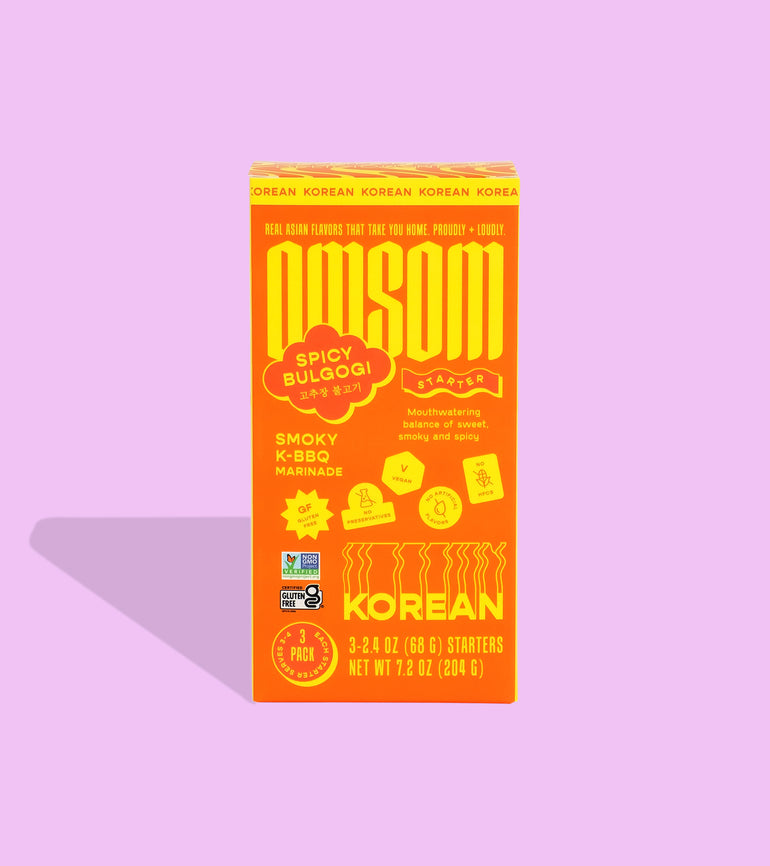 2 sticks butter, room temperature
4 scallions, thinly sliced
¼ cup perilla leaves, thinly sliced
¼ cup seaweed, roasted and crushed
¼ cup kimchi, chopped
Bread of choice, toasted
Instructions
Recipe from community member, Hanna (@hanseabright).

Prep your butter!
Mix butter and half of Omsom sauce together in a bowl.
Let's assemble!
Spread butter mixture over a cutting board with a spoon. (Pro tip: Don't want to put all this butter directly on your cutting board? On a cutting board, lay a piece of parchment paper on top of a dab of butter to keep it stabilized!)
Add dabs of remaining Omsom sauce on top of butter.
Sprinkle scallions, seaweed, kimchi, and perilla leaves on top.
Enjoy with toasted bread of choice!