Equipment
mixing bowl
plastic bag
knife
Ingredients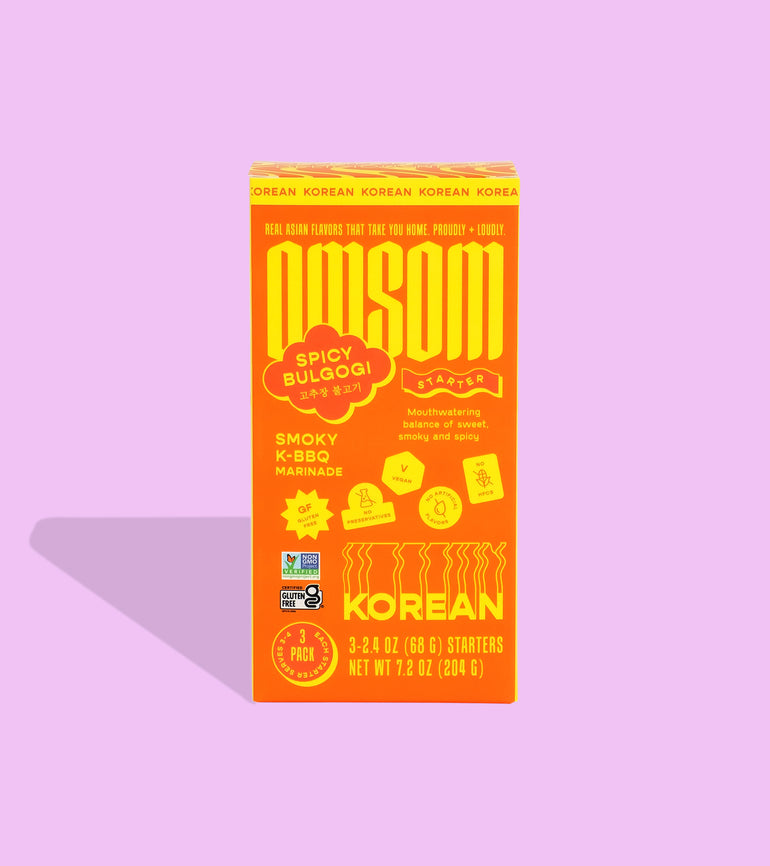 1 ¾ cups short grain rice, cooked + room temp
½ cup takuan or Korean pickled yellow radish, diced
½ cup roasted seaweed, crushed
¼ cup white sesame seeds, roasted
2 tbsp. mayo
Salt to taste
Serve with:
Serve with tea for a tasty afternoon snack!

Instructions
Recipe from community member, Hanna (@hanseabright).
Prep your seaweed!
Place roasted seaweed and sesame seeds in a plastic bag, shaking to combine.
Let's assemble our Jumeokbap!
In a bowl, add remaining ingredients and mix.
Form into around a dozen balls by rolling ~⅛ cup. of rice mixture between hands. (Pro tip: toss jumeokbap back and forth to knock out air, then roll lightly between hands to form a ball!)
Place each ball in the seaweed and sesame seed bag, and lightly toss to coat rice ball.
And that's it! Enjoy!