How to Make
Equipment
Ingredients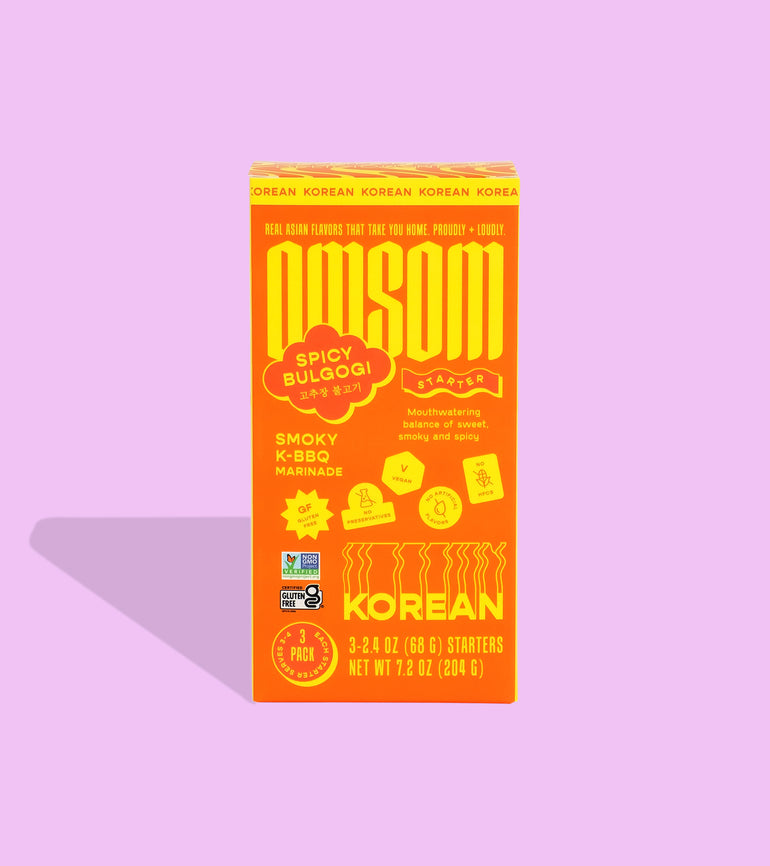 Loaf of sourdough bread, sliced into thick slices
1 stick butter, salted
¼ cup cheese, shredded (we like sharp cheddar!)
12 cheese slices (we like a mix of Provolone and colby jack)
½ cup cream cheese
1.5 tbsp. Mayo
Instructions
Let's get cooking:
Make your spread by mixing butter and shredded cheese.
Make your inner spread by mixing cream cheese, mayo, + Omsom's Spicy Bulgogi starter.
Assemble your grilled cheese: Spread the butter spread onto the outside of your grilled cheese. Flip over and layer 2 slices of cheese. Spread the inner cream cheese spread, followed by another slice of cheese. Top with another sourdough slice, followed by the butter spread on the outside.
Heat 2 tbsp. butter on medium heat until melted.
Fry your sandwich on one side until golden and crispy.
Flip and repeat, until cheese is melted and sandwich is golden all around.
Serve with your fave soup and enjoy!