Equipment
Ingredients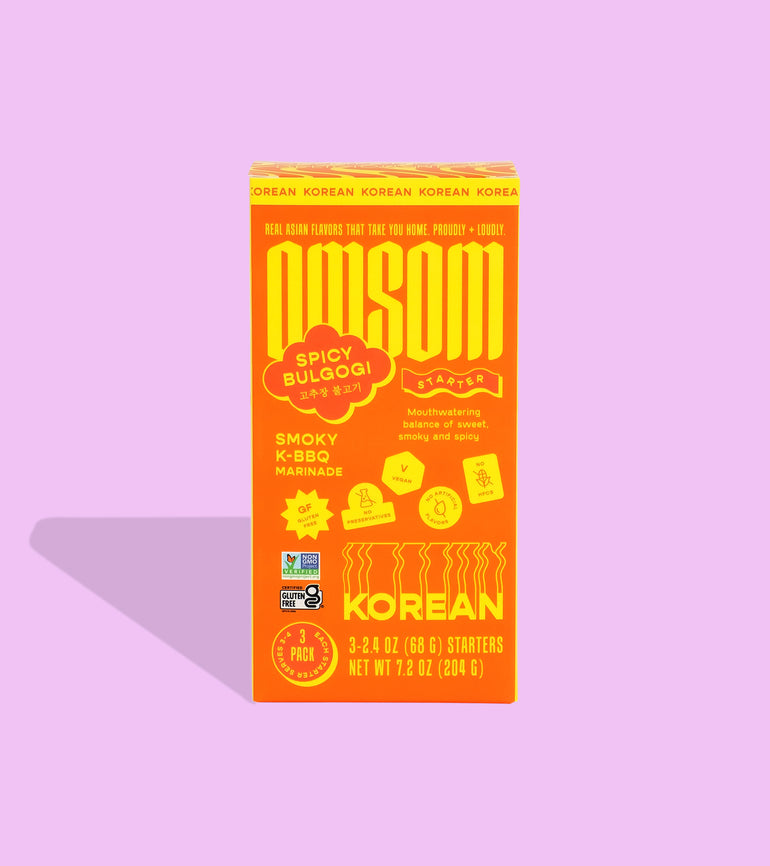 1 tbsp. neutral oil

1 lb. ground beef

1 cup cheddar cheese, shredded

½ cup sour cream

1 cup lettuce, shredded

½ cup tomatoes, chopped

5-6 flour tortillas

2 crunchy tostada shells

½ cup onions, diced (optional)
Instructions
Heat 1 tbsp. oil on medium-high heat. Add ground beef and sauté until almost fully cooked. Meanwhile, heat the tortillas + crisp up the tostada shells if desired.
Turn heat down to low. Add Omsom sauce to beef and mix well for 1 minute. Transfer to a bowl + set aside.
Laying a tortilla flat, cover evenly with ½ cup cheese and microwave / broil to melt the cheese.
Layer on ~1 cup of cooked ground beef.
Spread 1 tbsp. sour cream on each of the tostada shells. Place a tostada sour cream-side up on each round of cheesy beef. Sprinkle the lettuce + tomatoes onto the sour cream. Tear the remaining tortilla into 4 pieces and place a piece on the top of each crunchwrap to cover the center.
Fold the top of a tortilla down over the filling to the center. Holding that piece down and working clockwise, continue folding the rest of the tortilla towards the middle until the filling is completely covered (you will have 5 to 6 folds). Flip the crunchwrap over and repeat with the remaining tortillas.
Place the crunchwraps, folded-side down, in your heated pan. Cook until browned, 3 to 4 minutes on each side. Enjoy!