Equipment
mixing bowl
can opener
medium skillet
Ingredients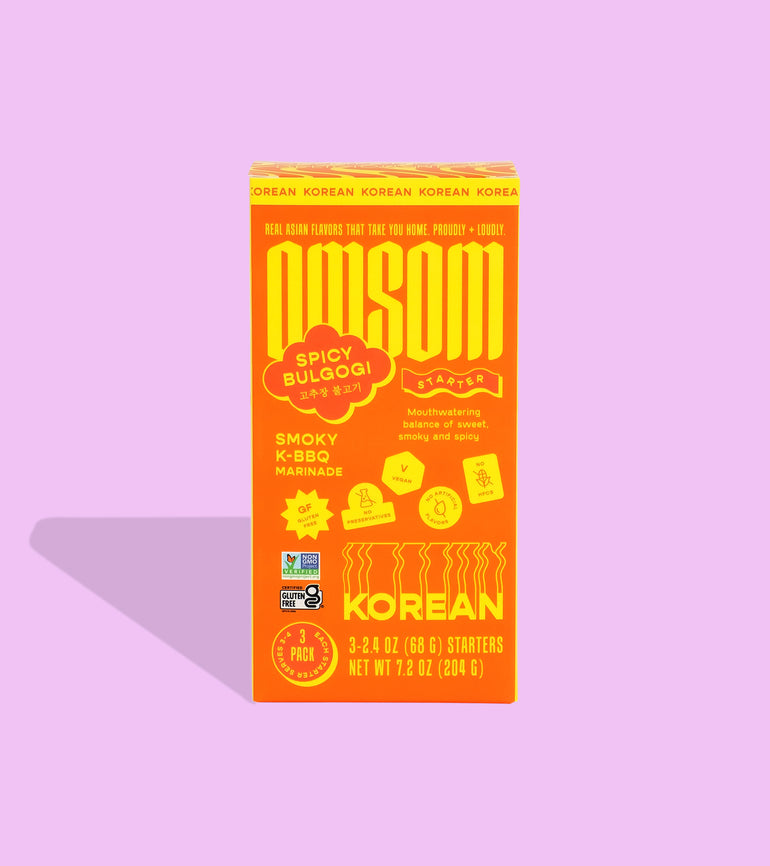 2 eggs, whisked
1 can sweet corn (15oz), drained and rinsed
2 tbsp mayonnaise
1 tbsp sesame seeds, roasted
½ cup mozzarella, shredded
1 scallion stalk, finely sliced
1 tsp. neutral oil
Instructions
Prep your sauce!
Mix Omsom sauce, eggs, and mayo in a bowl.
Let's get cooking!
Heat oil in a pan over medium heat. Add corn and spread on bottom of pan. Pour over sauce, shaking the pan so that it evenly coats the corn.
Top with mozzarella.
Cover and let cook, undisturbed for about 2 minutes or until it's firm to the touch.
Garnish with sesame seeds and scallions, and slice into triangles. Enjoy!