Equipment
air fryer
colander
large mixing bowl
Ingredients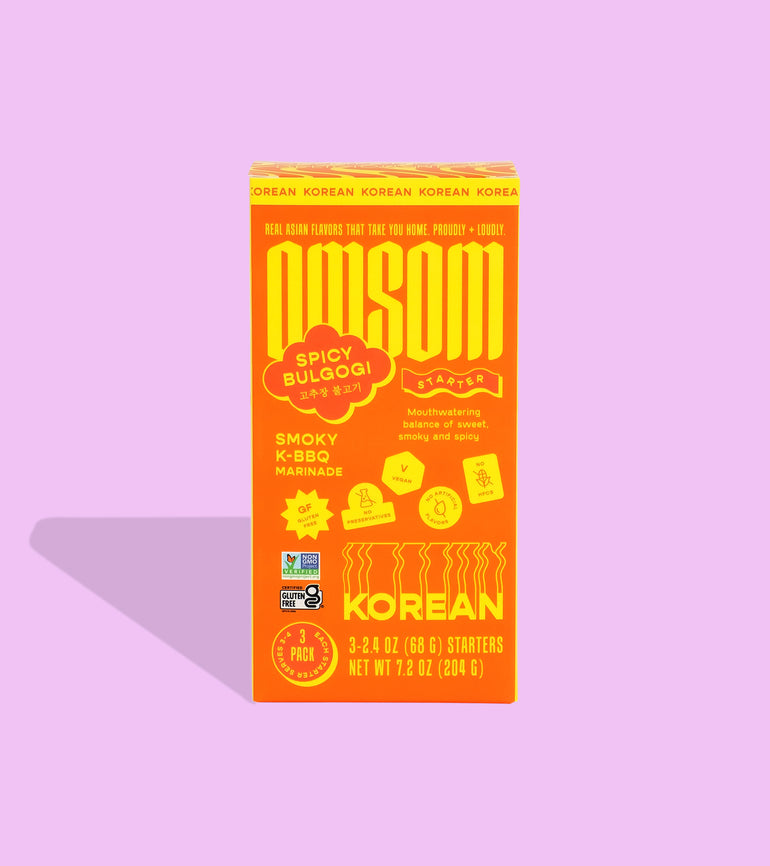 1 box of Banza Bowties
sesame oil
salt
1 scallion, chopped
1 tsp. black sesame seeds
kimchi mayo
Instructions
We teamed up with our friends at Banza to create this damn delicious pasta chip recipe featuring their low-carb, high-fiber pasta + our Spicy Bulgogi starter 🔥
Cook Banza Bowties according to the package. Once cooked, drain, rinse with water, and place in a large mixing bowl.
Loosen the Omsom starter with a splash of sesame oil and toss with the cooked noodles. Add salt to taste.
Put noodles in your air fryer for 8-10 minutes. Toss and continue to cook for another couple of minutes until noodles are browned and crispy.
Top with chopped scallions and black sesame seeds. Dip in kimchi mayo and enjoy!