Equipment
Ingredients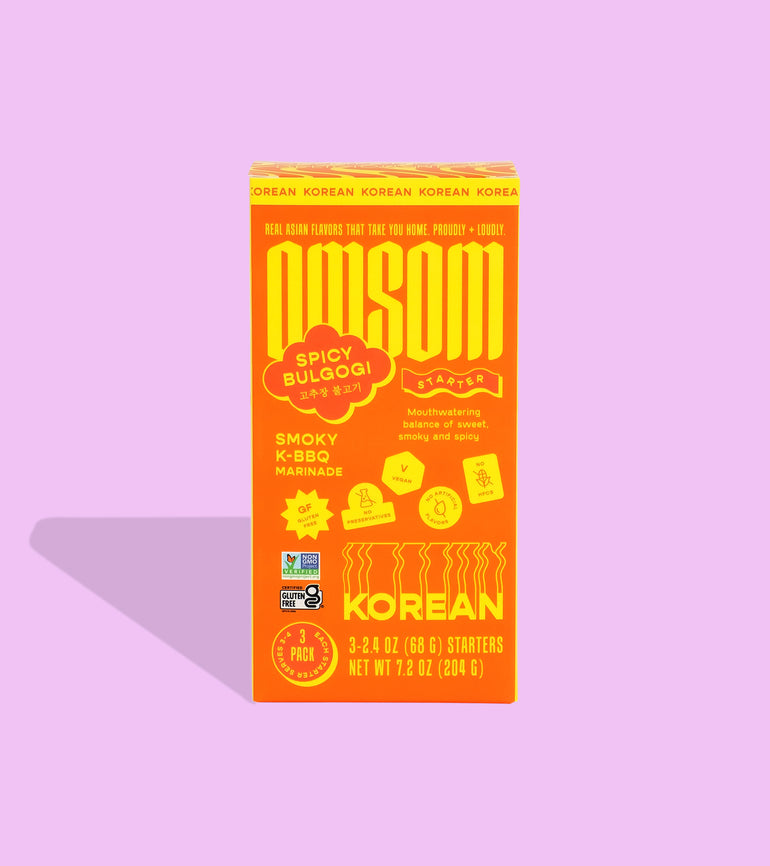 1 tbsp. olive oil
½ medium yellow onion, diced
3 garlic cloves, minced
½ lb lean ground beef
½ tsp. kosher salt, or to taste
¼ cup cilantro, roughly chopped (about 14 stems)
2 sheets puff pastry, thawed
egg wash
Serve with:
Best served hot and make a great snack!

Instructions
Pastries, also called patties, are a popular snack enjoyed during Ramadan with roots in India and Pakistan. Traditionally, they're filled with a mix of onions and spiced meat or chicken.
Let's get cooking:
Heat the olive oil in a saute pan over medium-high heat. Add the onion and saute until translucent, about 5 minutes. Add the garlic and the ground beef, season with kosher salt, and stir to cook, breaking up any large chunks of meat.
Once the beef has cooked through, add the Omsom starter, and stir to coat the beef. Remove from the heat, add the roughly chopped cilantro, and stir to incorporate.
Preheat the oven to 400℉.
Using a knife, cut the sheets of puff pastry into 18 three inch squares or 9 squares per sheet. Using a rolling pin to thin out the pastry square. It should increase in size to about 4inches.
Scoop out 2-3 tablespoons of the meat mixture and place it in the upper left hand size of the square. Fold up diagonally to create a triangle. Using a fork, crimp the edges of the pastry shut.
Optionally, cut slits into the top to vent and brush with egg wash for that classic glistening finish. Bake for 20-25 minutes or until puffed and golden brown.