Equipment
Essential Pan
Sauce Pan
Oak Cutting Board
chef's knife
whisk
tongs
Ingredients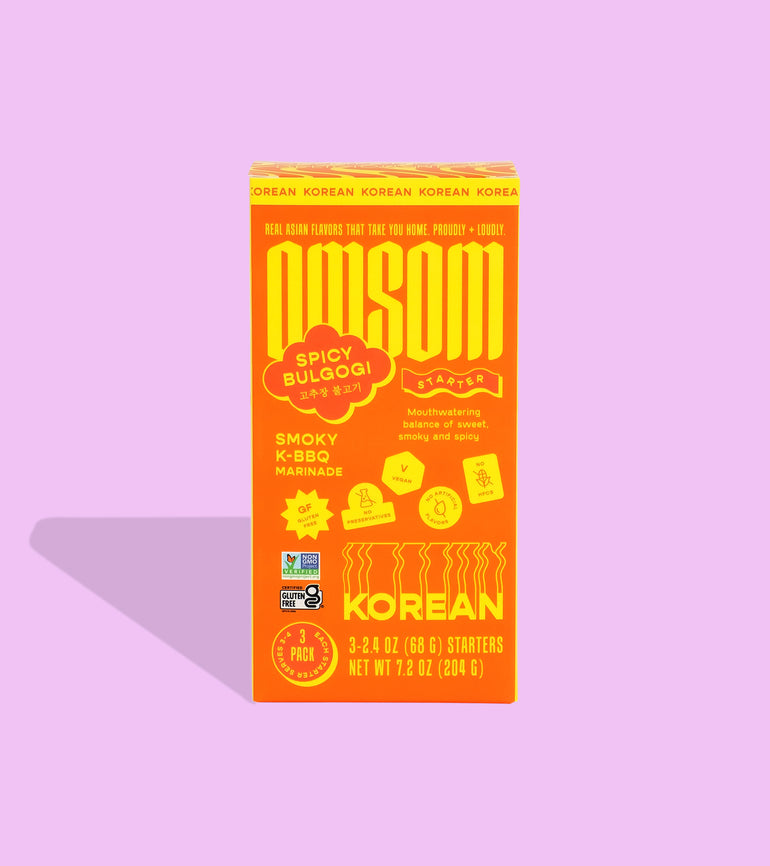 1 lb. fresh or frozen udon noodles
4 tbsp unsalted butter divided
¾ cup low-sodium chicken broth
Kosher salt
2 large egg yolks
2 scallions, white and pale-green parts only
½ tbsp white sesame seeds
Serve with:
Scallions, sesame seeds, and egg yolks (optional).
Instructions
We teamed up with the crew at Equal Parts, a kickass brand that makes non-stick, non-toxic cookware on damn delicious recipe riffs, featuring our new East Asian line of starters. We love this quick stir fry made with our Korean Spicy Bulgogi Starter - it's equal parts rich, smoky, spicy, and damn delicious.
Recipe by Emerald Chan
Heat 2 tbsp butter in the Essentials Pan over medium-high. Add the Omsom starter and whisk constantly until blended with butter.
Add broth and bring to a simmer, whisking occasionally. Cook until liquid is slightly reduced, about 3 minutes.
Meanwhile, cook noodles according to package directions.
Using tongs, transfer noodles to pan and add remaining 2 tbsp butter, tossing until sauce coats noodles, about 3 minutes, then season with salt to taste.
Divide among bowls and top with egg yolks, scallions, and sesame seeds, and enjoy!